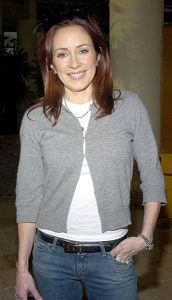 Hollywood star Patricia Heaton had her career beginnings when she debuted in an episode of Alien Nation. Later, she had a recurring role on Thirtysomething. The following decade, her career became more prolific. She starred as Jill Kurland in the ABC sitcom Room for Two. After it ended, she had notable roles in the TV shows Someone Like Me and Women of the House.
She later had performances in the films Memoirs of an Invisible Man, Beethoven, The New Age, and Space Jam. Her breakout role on the small screen was as Debra Barone on the CBS sitcom Everybody Loves Raymond, which she starred in from 1996 to 2005. Simultaneously, she starred in the TV films A Town Without Christmas and The Goodbye Girl. Following this, she went on to star as Kelly Carr in the Fox sitcom Back to You.
Heaton rose to mainstream fame again after getting the part of Frankie Heck in the sitcom The Middle, starring on the show from 2009 to 2018. At the same time, she had performances in the movies Moms' Night Out, The Star, and Smallfoot. She also hosted the short-lived show Patricia Heaton Parties from 2015 to 2016. It was announced that she'll star as the lead in the upcoming series Carol's Second Act to air on CBS.
Apart from following a healthy diet plan, the beloved comedian stays fit by doing various types of exercises. She tries a lot of workouts and engages in different sports to make it fun. "My thing is I get a little bored with doing the same exercise," said Heaton. "I just took up skiing two years ago so that's been kind of fun. If I had time, I'd love to get back into golf and tennis but I just really have so little time." Recently, the actress said she's been into Pilates.