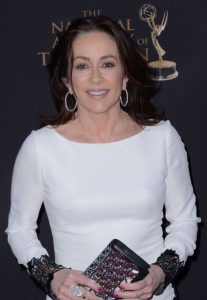 American actress and comedian Patricia Heaton started acting in the late 1980s. In 1989, she debuted in an episode of Alien Nation. That same year, she played Dr. Silverman in six episodes of Thirtysomething. In the 1990s, she first starred as Jill Kurland in the ABC sitcom Room for Two. After this, she had a recurring character in the TV series Someone Like Me. Meanwhile, she also ventured into film.
She had her first movie role in 1992's Memoirs of an Invisible Man. She next had roles in the films Beethoven and The New Age. Heaton gained wider recognition after getting the part of Debra Barone on the CBS sitcom Everybody Loves Raymond, which aired on TV from 1996–2005. Simultaneously, she starred in the TV movies A Town Without Christmas and The Goodbye Girl. From 2007 to 2008, the actress starred as Kelly Carr in the Fox sitcom Back to You.
More recently, she became further known for her role as Frankie Heck in the sitcom The Middle. The show aired on ABC between 2009 and 2018. While on the show, she hosted her own TV program called Patricia Heaton Parties. It aired on Food Network from 2015 to 2016. She'll play the lead role in the upcoming sitcom Carol's Second Act. Heaton also appeared in the 2014 comedy film Moms' Night Out.
The actress is pretty straightforward when it comes to her diet. "I'm an actress, so I'm always looking for new ways to try and torture myself," said the TV star. "I've been doing a sort of Paleo thing, cutting out all sugar and "bad carbs" and eating low-fat foods." When she's super busy, she gets her nutrients and energy from Soylent, a nutrition drink she can consume instead of a meal.
"You mix it with powder and water and add fish oil, for 100 percent of nutrients a day that are in perfect balance. Each pack is 2,000 calories, which is a lot, so I split it into two days' use. If you're so busy like me, it eliminates the need to grocery shop and plan for that," said Heaton.