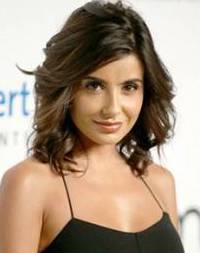 Hollywood star Mikaela Hoover debuted in 2006 — she played the role of Cami in an episode of SamHas7Friends. The following year, she made her first film appearance in 2007's Frank. She continued her work as an actress, guest-starring in Casanovas. In 2008, Hoover starred as Madison Westerbrook in the web series Sorority Forever, which became her first starring role on the small screen.
After this, she appeared in the pilot episodes of Sparky & Mikaela and Humanzee!, after which she acted in the movie Lost Dream. In the 2010s, the actress landed more notable parts. She guest-starred in Team Unicorn, How I Met Your Mother, Happy Endings, Anger Management, Two and a Half Men, and The League.
She also had performances in the films Super, Back in the Day, and Guardians of the Galaxy. Later in 2016, the actress starred in the horror-thriller movie The Belko Experiment. Subsequently, she made one-episode roles in 2 Broke Girls and Lucifer. Her most recent performances were in the 2018 short films Blacked Out and Bubble.
Mikaela Hoover can sure maintain a slender, healthy figure. That's why it's surprising to learn that she doesn't follow any type of diet plan. She just lets herself eat whatever she wants. In an interview, she expressed her love of food due to her Italian ancestry. "I wish I could say healthy and vegan but I have a pretty bad diet. I'm Italian so food is kinda my everything. I have never been able to diet or limit with food," said the actress. How does she stay in shape then? While she's a huge foodie, Hoover also lives an active lifestyle. She works out on a regular basis and right now she's into Cardio Barre and yoga.