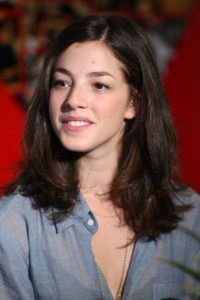 Hollywood actress Olivia Thirlby had her career beginnings in the mid-2000s. She first appeared in the 2006 film United 93. That same year, she also starred as Aubrey Cain on the TV series Kidnapped, which marked her television debut. She next had roles in the films Snow Angels, Love Comes Lately, and The Secret.
She became known for playing Leah in the acclaimed independent film Juno. She later had performances in the movies The Wackness, The Answer Man, Uncertainty, Breaking Upwards, and What Goes Up. In 2009, she also played Suzanne on the TV show Bored to Death. In the 2010s, Thirlby continued her film career with roles in No Strings Attached, The Darkest Hour, Margaret, Nobody Walks, Being Flynn, and Dredd.
Subsequently, she starred in 5 to 7, Just Before I Go, The Wedding Ringer, and Welcome to Happiness. In 2015, she played Christina Maslach in the docudrama thriller The Stanford Prison Experiment. The following year, she starred as Lucy Kittridge on the show Goliath. After this, the actress starred in the movies Chappaquiddick, Damascus Cover, and Above the Shadows.
33-year-old actress Olivia Thirlby maintains a great figure and a healthy body by choosing the right food. Part of her job is to look at her best and feel great from the inside out. That's why she's since made it a point to always spend her day eating healthy foods. The Olivia Thirlby diet plan is usually composed of lean meat, whole grains, and plenty of fruits and veggies. She's not a vegan but she eats at a vegan restaurant sometimes for their shitake mushroom burger. With her on the go lifestyle, it can be hard to eat clean all the time. She tries to manage her eating habits by avoiding fast food and snacking on nuts and fruits to feel full for longer. This way, she's not tempted to binge on unhealthy snacks.