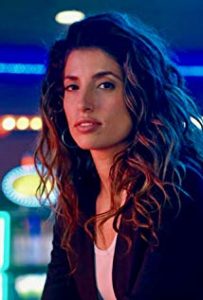 Actress Tania Raymonde started her professional acting career in the 2000s. She first appeared in an episode of Providence and The Brothers García. At the same time, she played Cynthia in 4 episodes of Malcolm in the Middle. In 2002, she made her film debut in Children on Their Birthdays. Later, Raymonde starred as Lauren O'Keefe on the short-lived series The O'Keefes. From 2006 to 2010, she played Alex Rousseau on Lost. This was her first notable role on television.
Simultaneously, she had performances in the movies The Garage, Japan, Foreign Exchange, The Immaculate Conception of Little Dizzle, and Wild Cherry. She also played Frankie Rafferty on Cold Case. Afterward, she starred as Officer Carla Rinaldi on the TV show Death Valley, as well as played Zarra on Switched at Birth. She next portrayed the title role in the TV movie Jodi Arias: Dirty Little Secret.
During this period, the actress also appeared in the films Chasing 3000, Trophy Kids, Crazy Eyes, Blue Like Jazz, and Texas Chainsaw 3D. Raymonde went on to make one-time roles on Intelligence, The Big Bang Theory, and CSI: Crime Scene Investigation. She landed another recurring role on TV — as Valerie Raymond on The Last Ship. Since 2016, she stars as Brittany Gold on the Amazon series Goliath. She'll also star in the upcoming feature film Cliffs of Freedom.
The 31-year-old actress maintains a healthy body thanks to her clean diet plan. As a general rule, she avoids sugary, salty, and starchy foods — basically, anything processed. While she enjoys food and doesn't want to be strict in terms of her diet, she knows excessive snacking and mindless eating would only make her feel worse. The Tania Raymonde diet plan starts with a healthy breakfast, which is usually an egg and toast or oatmeal with fruits. Lunch and dinner, meanwhile, are mostly chicken or fish with rice or pasta. She also has plenty of veggies on the side.