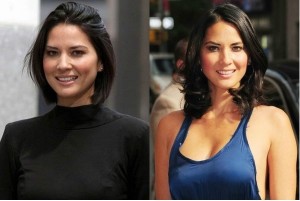 Early Life, News Career, and Show Business
Lisa Olivia Munn was born on July 3, 1980 in Oklahoma City, Oklahoma, United States. Because she primarily grew up in Japan, her stepfather, a US Air Force being stationed there, it was there that she began acting and even entered the Japanese fashion industry. After her mom and stepdad divorced, she returned to the US with her mother. In her later life, she studied at the University of Oklahoma where she majored in Journalism.
Following her graduation, she became an intern at an NBC affiliate also in Oklahoma. She also interned at Fox Sports Net and has an experience as a sideline reporter for sporting events. After all this, she decided she wanted to try acting so she moved to Los Angeles where she made her acting debut in the direct-to-video movie Scarecrow Gone Wild. In 2006, she became the co-host of the game show Attack of the Show! and stayed until 2010.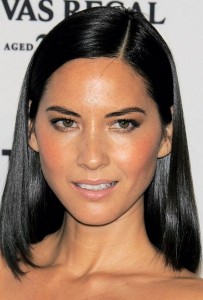 Also in 2006, she began playing the role of Mily Acuna on the television series Beyond the Break, staying on the series until 2007. As she was working on television, she also landed some roles on the big screen, such as in Big Stan (2007) and The Slammin' Salmon (2009). She went back to reporting in 2010 after being commissioned as a correspondent for The Daily Show until 2011. During the same period, she starred in the short-lived show Perfect Couples.
In the early 2010s, she became more recognized with her roles in movies, like in Iron Man 2, I Don't Know How She Does It, Magic Mike, The Babymakers, and Freeloaders. However, it was her role as Sloan Sabbith on the political drama series The Newsroom that got her widespread recognition. She portrayed the said character for three seasons from 2012 to 2014. Subsequently, she acted in the feature films Deliver Us from Evil and Mortdecai. She was recently cast as Betsy Braddock / Psylocke in the upcoming superhero movie X-Men: Apocalypse. In addition, she appeared as Angie, a recurring character in New Girl.
Has Olivia Munn had Plastic Surgery?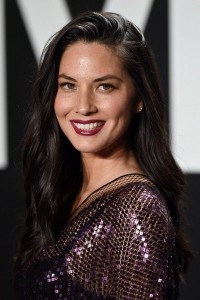 The 35-year-old actress is widely known for her remarkable sex appeal. Crediting her looks to her mother having a Chinese descent and her father who's of English, Irish, and German ancestry, Munn's beauty is incredibly unique accompanied by her curvaceous body. Being in the show business for about a decade now, fans and critics alike are noticing some prominent changes on the actress' appearance. Being said that, there have been reports claiming that vivacious star is no stranger to cosmetic enhancements, particularly Botox.
Such rumors were fueled by the fact that Munn's face has gone thinner and her cheeks hollower. If you think about, she must have had weight loss, but her body is still the same. It's just her face that's different. And people think she's had Botox because her face looks so stretched out, too flawless even. This seemingly perfection of her face changed her entire look, giving her a more matured appearance, which most observes think is not a really good look, especially when you compared that to her original appearance. Being in her mid 30s, Munn must have wanted to remove any signs of aging, thus, having Botox, that is if the reports were true.