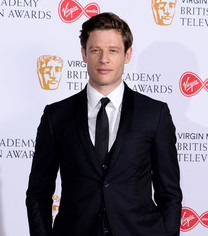 Actor James Norton had his beginnings in the late 2000s. He debuted with a small role in the 2009 coming-of-age drama film An Education. Afterward, he appeared in the movie Cheerful Weather for the Wedding, as well as guest-starred in the television show Inspector George Gently. He also played the part of Kolia in the miniseries Restless. In 2013, he appeared as Guy Edwards in the biographical sports film Rush.
That same year, he played Oliver Ashford in the British film Belle and appeared as Henry Alveston in the TV drama Death Comes to Pemberley. From 2014 to 2016, Norton starred as Tommy Lee Royce in the crime drama series Happy Valley. He simultaneously had performances in the movies Mr. Turner, Bonobo, and Northmen: A Viking Saga. The actor was also the lead, playing Sidney Chambers in the detective drama series Grantchester.
He went on to portray Prince Andrei Bolkonsky in the miniseries War & Peace, as well as starred in the TV movie To Walk Invisible. In 2017, he starred in the films Hampstead and Flatliners. He later played Gareth Jones in the movie Mr Jones, as well as portrayed John Brooke in the 2019 film Little Women. As of 2018, Norton stars as Alex Godman in the crime drama series McMafia. From 2019 to 2020, he starred as Stephen Ward in the TV series The Trial of Christine Keeler.
James Norton, for his role in McMafia, underwent rigorous physical training to prepare for the part. For starters, he took classes to perform Russian martial art called Systema. "We would meet in a room, on our own, and we would roll around and punch each other," said the actor. "I had hours and hours of this man punching me and it's all about taking the pain and relaxing through it, so he would genuinely have his hand over my mouth and I would have to hold my breath." The actor said that this training taught him about "breathing, balance, movement, and having a centred core".