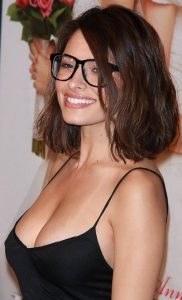 Television actress Sarah Shahi is now a staple name on the small screen. Her career is mostly built on the remarkable characters she has played on television. However, she's also a prolific film actress. After some guest parts on TV, she landed her first notable gig as Jenny on Alias. She next had recurring roles on Dawson's Creek and Reba. Her mainstream break was as Carmen de la Pica Morales on The L Word. Simultaneously, she also starred as Dani Reese on Life. She ultimately landed her first lead role as Kate Reed on Fairly Legal. This was followed by a recurring part on Chicago Fire. Her portrayal of Sameen Shaw on Person of Interest made her more famous.
The 37-year-old actress is highly attractive with her beauty and curvaceous figure. She has great genes, obviously, but her amazing looks are also results of her hard work. It is now even more crucial for her to lead a healthy lifestyle. After all, she's a busy actress and a mother. She needs all the health and fitness she could get. That is why Sarah avoids unhealthy foods. She may be tempted, but she tries her best to focus on eating nutritious meals most of the time.
When asked about her diet in an interview, the former Person of Interest star said: "Most days start off as a race to get out of the house. I take my son to school every morning then go straight to the gym. I eat a Think Thin bar (brownie crunch is my fave) with an Americano. Depending on the day, lunch can be another bar or a salad of some sort—the more greens, the better. Dinner is almost always a fish with steamed veggies." With her light meals, it's no surprising that Sarah is slender and enjoys a super toned figure.