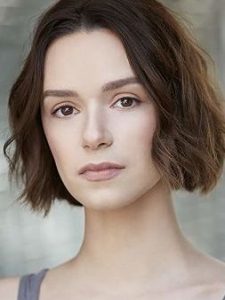 Canadian star Alex Essoe first appeared with a brief role in the television series Reaper in 2008. Her next role was in an episode of Crash. Soon after, she made her first movie appearance in 2010's Passion Play. She next appeared in other films, including Ecstasy, Boy Toy, and Dancing with Shadows. In 2014, she gained notice for her performance in the Hollywood horror film Starry Eyes.
She next guest-starred in the comedy horror series Tales of Halloween, as well as acted in the TV film Don't Wake Mommy. The actress has since landed more roles in several feature films, including The Neighbor, Fashionista, Polaris, and The Super, among others. She then starred in the neor thriller film Midnighters. After more performances in mostly B-movies and independent films, Essoe got her first major-film role – playing Wendy Torrance in the 2019 supernatural horror film Doctor Sleep.
It is a sequel to Stanley Kubrick's adaptation of The Shining in 1980. The following year, she joined the cast of another horror film, Death of Me. Essoe became further known recently for starring as Charlotte Wingrave in the Netflix supernatural horror drama The Haunting of Bly Manor. To add, it was announced that she will star in the upcoming film Midnight Mass.
To keep herself in great shape, Alex Essoe exercises often and eats balanced meals. While fitness is important to keep her body fit and strong, nutrition is even more crucial. For this reason, she mostly follows a clean diet plan that's typically plant-based. She always incorporates veggies and fruits into all her meals to increase her body's nutrition.
Breakfast is usually eggs or oatmeal with fruits and coffee. For lunch, it's salad, sometimes opting lean proteins from fish or chicken. She prefers something light for dinner, either veggie pasta or sandwich with soup. For snacks, the actress munches on nuts and fruits to keep her energized throughout the day.