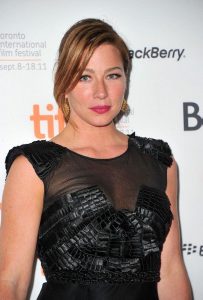 In the late 1990s, actress Lynn Collins began her work in Hollywood. Her first acting work was in an episode of Law & Order: Special Victims Unit. She continued her career in the 2000s, appearing as Jessica Manning in 5 episodes of the short-lived series Haunted. That same time, she made her film debut in Never Get Outta the Boat. Her first credited role on the big screen was as Linda in the romantic comedy film 50 First Dates. She next had supporting roles in 13 Going on 30 and The Merchant of Venice.
She later had performances in such films as Bug, The Lake House, The Dog Problem, Numb, Towelhead, Life in Flight, and Uncertainty. In 2008, she played Dawn Green in True Blood during its first season. She next landed the role of Kayla Silverfox in the film X-Men Origins: Wolverine. In the 2010s, she starred in Angels Crest and 10 Years before landing the role of Dejah Thoris in Disney's John Carter. She next had notable roles in the movies Unconditional and The Hollow Point. She will star in the upcoming film Rim of the World. Back on television, she played Olga Akarova in Covert Affairs and Natalie Rogers in Manhunt: Unabomber.
Apart from her diet plan, the actress exercises to maintain her health and fitness. In addition to her usual workout routine, she also tends to up her regimen to prepare for certain roles she has to play on the screen. For instance, playing the female lead in John Carter required her to increase her strength, as well as her agility.
"I had to work out all the time, which was physically demanding – but it was all worth it," the actress said. "I would box a lot, plus do a ton of weightlifting and running. And, of course, we would have our sword training sessions, which were brutal. Sword fighting is such a workout – and so much fun."