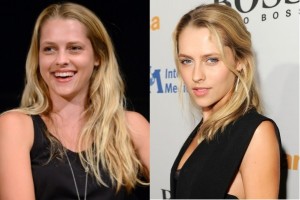 Early Career and Success in Hollywood
Teresa Mary Palmer was born on February 26, 1986 in Adelaide, Australia. Back in her native country, she won a local casting audition which led her to appear in commercials. She also took acting lessons for a few years. During this time, she also busied herself with jobs in restaurants and clothing stores. After high school, she was invited to try out for a student film 2:37, which went on to be her debut.
Though she got into college to study journalism, she left so she could pursue acting. Her role in 2:37 was significantly noticed by critics in Australia and got her an Australian Film Institute Award nomination in 2006. Upon moving to Los Angeles, she was cast for the female lead in Jumper, but she was replaced by Rachel Bilson after doing a recast. This left her disappointed, returning to her hometown and staying there for a few months. She instead made her Hollywood debut in the horror movie The Grudge 2.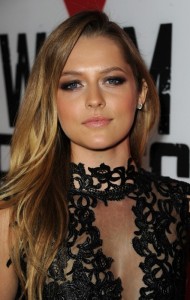 Subsequently, she got roles in the Australian films December Boys and Restraint, as well as in the American movie Bedtime Stories. In 2010, she appeared in her first main role, playing Becky Barnes in The Sorcerer's Apprentice alongside Nicolas Cage, Alfred Molina, and Jay Baruchel. After this, she went on to have more starring roles in such movies as I Am Number Four, Take Me Home Tonight, and Wish You Were Here.
Her performance as the female lead in Warm Bodies (2013) garnered her further attention. She starred in the said movie opposite Nicholas Hoult. She continued her active movie career with performances in Love and Honor, Cut Bank, Parts per Billion, and Kill Me Three Times. She has several film projects coming up. She has dated her Take Me Home Tonight co-star Topher Grace, then Russell Brand. She has also dated Scott Speedman for one year. She's now married to actor-director Mark Webber since December 2013. They have a son born in February 2014.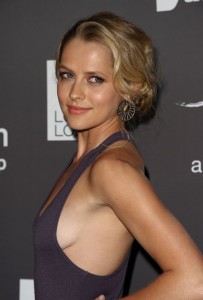 Has Teresa Palmer had Plastic Surgery?
So much has happened to 29-year-old actress Teresa Palmer lately. She got married and then had her first baby. Despite her new family life, she sure is still in the loop as she has lots of upcoming movies. As she becomes a more familiar face in Tinseltown, some are wondering if the Aussie beauty has had plastic surgery to achieve her now flawless look. Starting her career in a student film in her native country, Palmer has certainly come a long way. Now, she's one of the most recognizable young stars in Hollywood. Thus, it is not surprising if she also faces some claims about the authenticity of her beautiful face.
Although there are questions about her possible involvement with cosmetic treatments, or even going under the knife, most believe that Palmer's charming face is natural. There are no signs of plastic surgery and even her body seems natural, too, no noticeable changes that might trigger some suspicions. Even after giving birth, Palmer probably didn't need any cosmetic procedures to regain her original figure as she practices a healthy lifestyle. Of course, plastic surgery is always a possibility, but the Warm Bodies star is not considering such measures, at least not just yet.