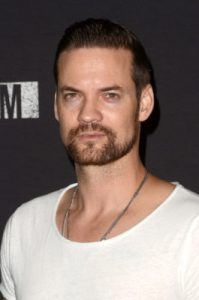 Hollywood actor Shane West debuted in an episode of Picket Fences in 1995. He next had one-time roles in California Dreams, Boy Meets World, Mr. Rhodes, and Buffy the Vampire Slayer. Later in 1997, he starred in the TV film Get a Clue. From 1999 to 2002, he gained recognition for his role as Eli Sammler in the ABC series Once and Again. During this period, he also had performances in the films Liberty Heights (film debut), A Time for Dancing, Whatever It Takes, Dracula 2000, and Get Over It!.
He also appeared as himself in the 2001 film Ocean's Eleven. The following year, West starred as Landon Carter in the film A Walk to Remember, which increased his popularity. He later played Tom Sawyer in the movie The League of Extraordinary Gentlemen. In 2004, he returned to television playing Dr. Ray Barnett in ER, a role he played until 2009.
At the same time, he had performances in the films The Elder Son, What We Do Is Secret, The Lodger, Red Sands, and Echelon Conspiracy. In the 2010s, he became further known for starring as Michael in The CW series Nikita. After the show ended in 2013, he starred as John Alden in Salem. His latest television role was as Eduardo Dorrance / Bane in Gotham. Also during this period, West starred in the movies The Presence, Red Sky, and Awakening the Zodiac.
Now in his 40s, it's become crucial for the actor to be more health conscious. Also playing action-oriented roles on television recently, he's made it his goal to become more active with workouts and other physical training to increase his strength, as well as his appearance. Back in the early 2000s, he wasn't the workout type of man.
"I'm pretty lazy with that. I'm not a guy who can commit to running for no reason, like on the treadmill. I feel like I'm going insane when I do that. I have the endurance but not the will," said the actor.
That has since changed. Now, he makes efforts to exercise frequently. If he hated the treadmill before, running on it is now one of his workout routines. He also performs resistance training and engages in more outdoor activities.