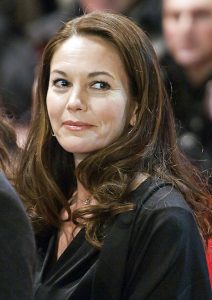 Diane Lane has had a career in Hollywood spanning decades. She debuted in the 1979 film A Little Romance. In the 1980s, she appeared in the films Touched by Love, Cattle Annie and Little Britches, National Lampoon's Movie Madness, The Outsiders, and Rumble Fish, among others. She also starred in the miniseries Lonesome Dove. In the 1990s, she portrayed actress Paulette Goddard in the biographical film Chaplin.
She later portrayed Judge Barbara Hershey in the movie Judge Dredd. She went on to star in the 1999 film A Walk on the Moon, which got her praise for her acting and getting an Independent Spirit Award nomination for Best Female Lead. In the 2000s, she starred in the films My Dog Skip, The Perfect Storm, The Glass House, and Hardball. She then received massive praise for her performance in the 2002 film Unfaithful, garnering Golden Globe and an Academy Award nominations for Best Actress.
After this, she starred in the movies Under the Tuscan Sun, Must Love Dogs, Hollywoodland, Jumper, and Nights in Rodanthe. In the 2010s, Lane played Martha Kent in Man of Steel, which she has since reprised in Batman v Superman: Dawn of Justice and Justice League. She also starred in the films Every Secret Thing, Trumbo, Paris Can Wait, Tully, and Serenity. She also played Annette Shepherd in Netflix's House of Cards.
Diane Lane doesn't allow herself to worry much about dieting and fitness. She just tries her best to live as heathily as she could, focusing on a clean diet, eating in moderation and sticking to simple exercises. Speaking of exercise, the actress' go-to workout routine is yoga, which she swears by in keeping her both fit and happy. She also tries to be active in her day-to-day, not just by exercising but by maximizing movements through walking and climbing stairs when running errands.