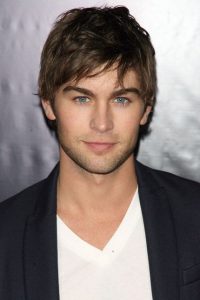 Chace Crawford's movie debut was in The Covenant released in 2006. He was one of the lead stars. To top it off, he landed a starring role on Gossip Girl as Nate Archibald. The series went on to be a success and garnered worldwide fans, making Chace a household name. While on the show, he managed to land roles in a couple of movies, such as in The Haunting of Molly Hartley, Loaded, Peace, Love & Misunderstanding, and the ensemble film What to Expect When You're Expecting. Additionally, he worked as a voice actor on Family Guy. His most recent work on television was on Blood & Oil, where he was part of the main cast.
Chace not only has the face, he also has the body. Not as buff as other young actors who look like increasing muscle size is their favorite past time, the former Gossip Girl star knows that having an average figure, or not overdoing it, is the best way to be masculine. To keep fit and healthy, he simply follows a good lifestyle, that is eating clean, having a balanced diet and working out as regularly as possible. In the morning, the actor loads himself up by eating wheat biscuits and drinking milk.
That's something that he considers a great eating habit and has since helped him maintain that charming face of his. According to the handsome actor, eating well is a priority as this equates to living well. In short, he puts on a great deal of importance to taking care of himself. He also likes some proteins in him to keep his stamina going, so he often goes for either fish or chicken. Some soup is also nice, as well as fruits and veggies. Though he doesn't limit himself to what he wants to eat, he owes it to himself to watch out for the amount he's having. Moderation is always the key for a clean and healthy well-being.