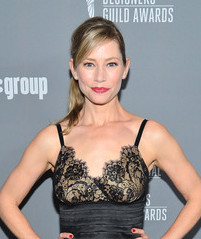 Actress Meredith Monroe had her career beginnings in the mid-1990s. Initially, she played one-time roles in some shows, including Jenny, Hang Time, and Promised Land. She next appeared in some episodes of Sunset Beach. Her first notable role on television was as Andie McPhee in Dawson's Creek, which she played from 1998 to 2003. At the same time, she had performances in the films The Year That Trembled, New Best Friend, and Manhood.
She also had a brief role in the movie Minority Report. To add, she played the titular character in the TV film Beyond the Prairie: The True Story of Laura Ingalls Wilder and its sequel. After Dawson's Creek, she guest-starred in Mister Sterling, Joan of Arcadia, CSI: Miami, Kevin Hill, and House. She then starred as Haley Hotchner in CBS' Criminal Minds, as well as appeared in the films Vampires: The Turning and Wake.
The rest of the 2000s she spent on playing guest appearances on television. In the 2010s, she guest-starred in such shows as The Deep End, Psych, NCIS, Closer, and Hawaii Five-0. She next appeared in 3 episodes of Hart of Dixie. Afterward, Monroe starred in the television movie The Husband She Met Online. In 2018, she played Carolyn Standall in some episodes of Netflix's 13 Reasons Why. Other film roles were in Transformers: Dark of the Moon and The Edge of Seventeen.
Healthy eating is an important part of Meredith Monroe's lifestyle. While she's active fitness-wise, she knows just how much essential is proper nutrition. In fact, it's more important. For instance, no workouts can produce ideal results if one is not eating well. For this reason, she opts an organic diet to stay on the healthier side of things.
She's cut back on processed foods and just about any junk foods that make her feel bloated and sluggish. She's also not having too much dairy and her sugar consumption has been reduced. With all these changes, she feels so much better. She feels stronger, she sleeps better, and her skin glows more radiant. That's why she's always been a proponent of following a healthy diet.