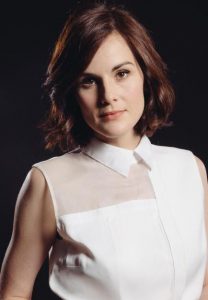 It was in 2005 that English actress Michelle Dockery started her acting journey. Her first acting gig was in the series Fingersmith. She next starred in a couple of TV films, including Poppy Shakespeare, Red Riding: In the Year of Our Lord 1974 and Red Riding: In the Year of Our Lord 1983. After guest roles in the British shows Waking the Dead and Return to Cranford, she landed the role of Lady Mary Crawley in Downton Abbey.
This proved to be her breakthrough role, earning her mainstream fame in the 2010s. During the same period, she also started a film career. Her first role was in 2011's Hanna. She next had notable roles in the movies Anna Karenina, Non-Stop, and Self/less. After Downton Abbey ended in 2015, she was cast as the lead in the television series Good Behavior. She also recently starred in the Netflix limited series Godless.
The Downton Abbey star stays in shape by living an active lifestyle. While she sure does have a hectic schedule, she tries her best to exercise for greater strength and energy. Exercising also helps her improve her mood. Aside from a healthy diet, she also credits her workout routine as one of the reasons why she has a slender physique. She said in an interview that she maintains her svelte body by working out at her gym in London.
Getting fit through workouts is crucial for the actress not only to look great but to also feel healthy inside and out. As an actress, she needs to be in her best physical and mental self in order to work more efficiently. Other ways she takes care of herself? She said in an interview: "Protein in my smoothies, staying healthy as much as I could. And alcohol's not always the best thing when you're working that much."