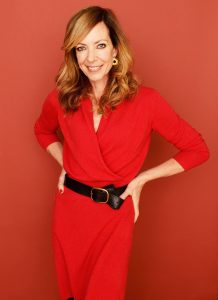 Hollywood actress Allison Janney had her career beginnings in the late 1980s. She started her career appearing in various shows in one-episode roles. She also appeared as minor characters in some films. Her breakthrough came in the late '90s courtesy of her role as C.J. Cregg in The West Wing. During the same period, she also starred in the films The Ice Storm, Primary Colors, Drop Dead Gorgeous, and American Beauty.
In the 2000s, she had notable roles in the movies The Hours, How to Deal, Winter Solstice, Hairspray, and Juno. In the 2010s, she starred in the television shows Mr. Sunshine and Masters of Sex. As of 2013, she stars as Bonnie Plunkett in the sitcom Mom. For her role here, she won an Emmy for Outstanding Supporting Actress in a Comedy Series. Her latest movie role is 2017's I, Tonya, for which she won a Golden Globe for Best Supporting Actress.
She may be nearing her 60s, but it sure looks that the award-winning actress looks younger than her age. This is because Allison takes care of herself through healthy eating. When asked how she stays healthy in an interview, she said: "The truth is, I lost weight years ago by cutting out carbs. I feel great and have tons of energy, but I do my eating plan my way." This means she tries her best to eat healthily but she's also not very strict about it.
She added: "I still like a cocktail now and then, and I love chocolate. But on most days, I try to stick to the protein and veggies and skip the other stuff. What helps is I know that I can have that treat. I'm not denying myself." She also admits that she sometimes ignores her diet plan. She revealed: "I'm not always successful at sticking to my eating plan, but I try, which is the important thing. That means I'm more successful then not. It's about adding up the good days."