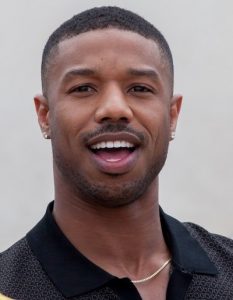 Hollywood actor Michael B. Jordan debuted as an extra in the 1999 film Black and White. His first role on the big screen was in the 2001 movie Hardball. He later starred as Wallace, a recurring character in the TV series The Wire. After this, he played Reggie Porter Montgomery in the soap opera All My Children.
He went on to star in the movies Blackout and Pastor Brown. Around the same time, he starred as Nate Warren in the short-lived series The Assistants, as well as became further known for playing Vince Howard in Friday Night Lights. In the 2010s, he starred as Alex in several episodes of Parenthood. He next had performances in the films Red Tails, Chronicle, and Fruitvale Station.
After a supporting role in the romantic comedy That Awkward Moment, he starred as Johnny Storm / Human Torch in the 2015 reboot of Fantastic Four. Jordan came to wider prominence for his role as Adonis "Donnie" Creed in the film Creed. In 2018, he portrayed N'Jadaka / Erik "Killmonger" Stevens in Black Panther. That same year, he reprised his role as Adonis "Donnie" Creed in Creed II. The following year, he portrayed Bryan Stevenson in the biographical drama Just Mercy. He is set to star in the upcoming film Without Remorse.
Michael B. Jordan has undergone a notable transformation for his role in Creed. Apart from following a rigorous workout routine, he also made changes to his diet plan to get ripped. He increased his consumption of proteins, eating egg whites, chicken, and fish each day to be paired with complex carbs like brown rice and oats, plus lots of veggies too.
"Literally in the middle of takes, I would just be eating food. Chicken and rice and broccoli — a lot of it," said the actor.