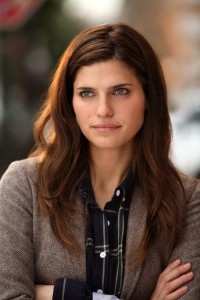 American actress Lake Bell initially started her acting journey in 2002 when she was in her early 20s where her debut was both on television and movie. By 2004, she was already noticed for her recurring character in The Practice, though it was her starring role in Boston Legal that made her widely well-known. While on the show, she simultaneously played a starring role on another television series, Surface. She continued acting in the late 2000s with a role in the romantic comedy What Happens in Vegas released in 2008. It was also around the same time that she started starring on the TV series Childrens Hospital, a she still stars in until now. In the beginning of the 2010s, she joined the main cast of the HBO series How to Make it in America, although the show didn't last long. She's not only an actress, she's also a writer and a director. Her first work, In a World…, was screened at the Sundance Film Festival in 2013.
Standing at 5'8, the 37-year-old actress possesses strong facial features and a svelte figure, both complementing her entire persona making her highly remarkable on the screen. She has also stepped outside acting to venture other projects, that is directing, writing, and producing, which paid off because her work, as mentioned, was noticed. It is also highly interesting how the multi-talented star balances her career and her personal lifestyle. Looking at her, she appears athletic and slim at the same time. She's the kind of woman that is strong and healthy. How does she achieve her toned and athletic figure?
Lake strives for a healthy well-being. Being in her late 30s makes it even more crucial, but the actress manages just fine. Aside from her workout routine, she eats clean and healthy as much as she could. She mostly consumes lean protein, veggies, and fruits to sustain her body's needs. She makes it a point that she only consumes nutritious food most of the time. In addition, she focuses on moderation. She does give herself a limitation as she believes in the importance of portion control.