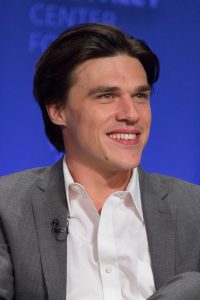 Hollywood actor Finn Wittrock got his career start in the mid-2000s. During his early years, he made one-episode roles in a few shows. He also made his film debut in Halloweentown High. His breakout role was as Damon Miller in the soap opera All My Children. He next appeared in the movie Twelve. He later appeared as Dale in Masters of Sex. He became further known for his role as Dandy Mott in American Horror Story: Freak Show.
During this period, he also became more prolific as a movie actor, performing in the films Winter's Tale, Noah, and Unbroken. He next portrayed Freddie Steinmark in the movie My All American and played Jamie Shipley in The Big Short. He also returned to the show American Horror Story: Hotel. In addition, he played Greg in the movie La La Land. It was recently announced that he will play Mickey Deans in the upcoming movie Judy. Plus, he recently appeared as Jeffrey Trail in the series The Assassination of Gianni Versace: American Crime Story.
As an actor, Finn needed to modify his diet plan in order to achieve a particular body. For his role in American Horror Story, for instance, the Hollywood star lost weight in order to play his various characters. He talked about the things that he did in order to change his physique in an interview. When asked how he trained for that, he joked that "not eating" helped him.
He then revealed: "Just basically cutting calories in general. A lot of coffee. And then we had a really good nutritionist who came on and basically gave us a protocol, and that was a big relief because then I had a healthier way of doing it, with protein and lots of vegetables. And once we were in Australia, every meal was provided for, so there wasn't the war of willpower."