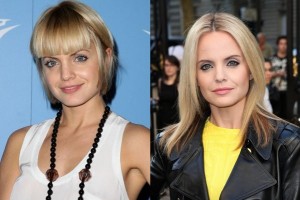 Early Life and Success in the '90s
Mena Suvari was born on February 13, 1979 in Newport, Rhode Island, United States. She began her career as a model where shew as signed with Wilhelmina agency for five years. It was also in her teens that she began acting on television, making appearances on such shows as Boy Meets World and ER. Her first recurring role was in High Incident. In 1997, she made her movie debut in Kiss the Girls. After appearances in a few more films, she got her breakthrough in 1999, first in the comedy film American Pie and in the Best Picture winner American Beauty.
Her performance in the latter also earned her critical notice, for which she received a BAFTA nomination for Best Actress in a Supporting Role. Her role was Angela Hayes was also a pivotal part in the movie. In the early 2000s, she continued acting in the films Loser, American Virgin, The Musketeer, and Sugar & Spice. She also reprised her role as Heather in American Pie 2.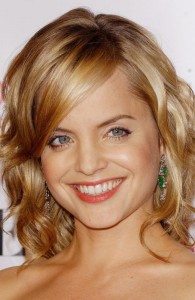 In the mid 2000, her career took a major downturn, only playing supporting roles in such films as Rumor Has It, Domino, Factory Girl, and only playing starring roles in some unknown movies and direct-to-DVD features like Day of the Dead. In the late 2010s, she appeared in The Mysteries of Pittsburgh, The Garden of Eden, and You May Not Kiss the Bride. In 2012, she reprised her role of Heather in the latest American Pie movie, American Reunion. Her most recent work as a movie star were in Don't Blink and Badge of Honor.
Suvari has also returned to television with a recurring role in Six Feet Under, playing the role of Edie in 2004. In 2008, she starred in the TV film Sex and Lies in Sin City. After appearing as a guest star in Psych and The Cae, she appeared as Elizabeth Short in the acclaimed television series American Horror Story: Murder House. In 2013, she played the recurring character of Isabelle in Chicago Fire. The actress has been married twice, first was to cinematographer Robert Brinkmann from 2000 to 2005 and to concert promoter Simone Sestito from 2010 to 2012.
Has Mena Suvari had Plastic Surgery?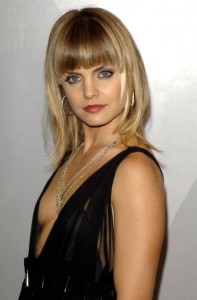 From being a model to being an actress, and from being at the peak of her career to still trying to keep up in the show business, Suvari is one fierce lady. Known for her sex appeal, the actress now faces questions of plastic surgery as her physical appearance has also experienced notable changes throughout the years. During her younger years, Suvari was fresh-faced, her eyes radiant and smile captivating. It doesn't seem to be the case in the present.
Apart from the fact that she has aged (she's in her late 30s now), some are also considering plastic surgery to be the cause of the said transformation. Maybe the American Pie actress underwent cosmetic procedures that ended up being a regret on her part. Sure, she still looks beautiful but something about her is not the same. For one, she doesn't have any wrinkles or any other lines on her face, which makes the possibility of Botox even higher, considering she's also on the age where women consider such alternatives to conceal signs of aging.