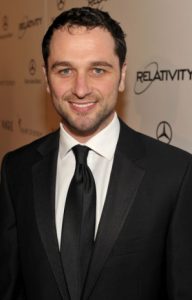 Television and film star Matthew Rhys got his start with the movie Titus starring Anthony Hopkins. His career flourished in the 2000s. During this time he had roles in the films Deathwatch, Shooters, Love and Other Disasters and The Edge of Love, among others. On television, he became known for joining the main cast of the ABC drama series Brothers & Sisters as Kevin Walker. It lasted five seasons, gaining him mainstream recognition. He next starred on the TV dramas The Mystery of Edwin Drood and Death Comes to Pemberley. Currently he stars as Philip Jennings on The Americans. He will star in the upcoming movie Jungle Book.
For his role as a KGB agent on the hit show The Americans, Matthew admits he needed to work harder to become more fit for the role. By working harder it means he needs to double his workout efforts and other training. Basically, he needs to change his diet to achieve a certain physique appropriate for his character. He also undergoes more intense training. Because part of his role was to do a lot of action scenes, he needed to know how to fight like a natural. So, he had some training as well.
In an interview, he said: "I did a lot of martial arts training. For a month I was doing kick-boxing, jiujitsu and Krav Maga. But I was sparring a bit with the kick boxing and took some knocks to my knees." Krav Maga is an Israeli self-defense. Matthew did really experience the hard way for his role, but the most important thing is that it works for him and his physique got way better. The efforts he was required to do for his role as Philip Jennings totally paid off. It also made it easier for him to train even when it's not required as his body has kind of gotten used to the challenge.