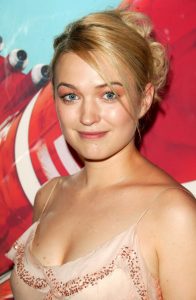 English actress Sophia Myles had her career beginnings in the 1996 film The Prince and the Pauper. She next appeared in the movies Big Women, Mansfield Park, and Guest House Paradiso. On television, her first work was in the miniseries Oliver Twist. In the 2000s, she first appeared in the TV movie The Life and Adventures of Nicholas Nickleby. She also had roles in the films From Hell and The Abduction Club.
In 2003, she played Erika in Underworld. She went on to star in the TV movies Colditz and Covert One: The Hades Factor. Simultaneously, she became more prolific in the movies. During this period, she also had performances in the films Out of Bounds and Thunderbirds. Myles then portrayed Isolde in the feature Tristan & Isolde opposite James Franco.
She also reprised her role as Erika in Underworld: Evolution, as well as played Lucy Westenra in the movie Dracula. Her next roles were in Hallam Foe and Outlander. Also, she played Beth Turner in the TV series Moonlight. In 2010, she appeared as Beth Bailey in 10 episodes of Spooks. In 2018, she played Rebecca Bishop in 4 episodes of A Discovery of Witches. At the same time, she also had roles in the films Gallows Hill and Transformers: Age of Extinction.
The actress stays in shape by following a healthy lifestyle. Part of this is sticking to a clean diet plan. While she admits that she was more careless during her younger years when it comes to her meals, she now knows better. Nearing her 40s, she's become more mindful of her food choices. Most of the time, she opts clean, whole foods only, nothing processed. The Sophia Myles diet plan typically involves lean protein, healthy fats, complex carbs, and vegetables. She also usually snacks on fruits and nuts, helping her to manage her eating habits.