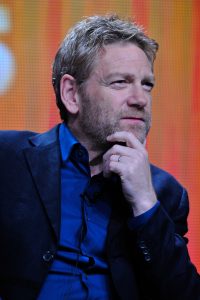 Ulster actor Kenneth Branagh had his career beginnings in the 1980s. His first credited role was in 3 episodes of the series Play for Today. In 1989, he played the titular character in the movie Henry V. In the '90s, he became known for his roles as Benedick in Much Ado About Nothing, Victor Frankenstein in Mary Shelley's Frankenstein, Iago in Othello, Prince Hamlet in Hamlet, and Lee Simon in Celebrity.
He also starred in the TV films Shackleton, Conspiracy, and Warm Springs. In the 2000s, he portrayed Gilderoy Lockhart in Harry Potter and the Chamber of Secrets and Henning von Tresckow in Valkyrie. He next played Kurt Wallander in the British drama series Wallander. In the 2010s, he portrayed Laurence Olivier in My Week with Marilyn, Commander Bolton in Dunkirk, and Hercule Poirot in Murder on the Orient Express. He also played the villain in the movie Jack Ryan: Shadow Recruit. He is also a prolific director with his most works in Thor, Jack Ryan: Shadow Recruit, and Cinderella. He is also set to direct the upcoming movie Artemis Fowl.
As he nears his 60s, the acclaimed actor knew that having a regular fitness routine becomes more crucial. Though he doesn't engage himself in muscle-gaining exercises, he does make sure that his physique is well-maintained through a series of activities that he personally enjoys. One thing he loves doing is yoga.
"I'm a man of certain age who's come to enjoy yoga. I came to it later in life, but lately, it's a necessary thing," he said. Being an actor, Branagh also prepares the physical side of him for certain roles just like with the movie Murder on the Orient Express. For his role here, he said: "It took] six months of work to work out what's the volume, what's the shape and how do we put it on."