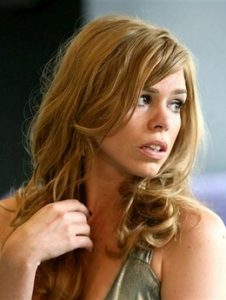 It was in the early '90s that British actress Billie Piper got her start. She made her debut in the children's show Scratchy & Co. She later ventured into recording, releasing her debut single "Because We Want To", which reached atop the UK Singles chart. In the 2000s, she shifted her focus to acting, first becoming known as Rose Tyler in Doctor Who. She also appeared in Doctor Who Confidential. During this period, she also starred in the films The Calcium Kid, Things to Do Before You're 30, Spirit Trap, and Mansfield Park.
She later became further known for her role as Hannah Baxter in the British show Secret Diary of a Call Girl. At the same time, she played Sally Lockhart in the TV movies The Ruby in the Smoke and The Shadow in the North. In the 2010s, she starred in the miniseries A Passionate Woman and played Brona Croft / Lily Frankenstein in the series Penny Dreadful. Her latest role is as Karen Mars in the miniseries Collateral. She's also starred in the films City of Tiny Lights and Beast.
The 35-year-old actress stays in shape by following an active lifestyle. Her usual workout routine typically involves yoga, Pilates, and swimming. She also likes taking long walks. The actress is not much of a gym person. She prefers exercising at home, or attending a few classes and doing outdoor activities. Nonetheless, there are roles where she needs to put her body under a more intense training. During this period does she only allow herself to spend more time working out at the gym.
When she does, she usually engages in rigorous cardio exercises and a bit of weight training. Being a mother of two and a full-time actress, her busy life also naturally makes her active. She's always moving around for work and errands. So, when she gets some free time she spends it with her family and doing yoga to help her clear her head. Basically, exercising also helps her to relax so that's also a motivation for her to work out regularly.