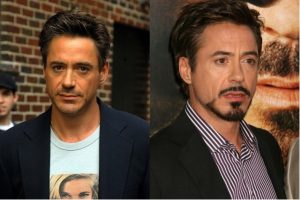 Career Beginnings and Fame
Robert Downey Jr. was born on April 4, 1965 in Manhattan, New York, U.S.. His father is also an actor and a filmmaker Robert Downey Sr.. His mother, Elise Ann Ford, was also an actress. Because of his parents' involvement with the acting business, Downey Jr. also started a career as an actor at a young age.
Growing up, he had troubles with drugs as his father first allowed him to take marijuana when he was only six. This sort of became a habit as he was growing up, though his father later admitted his regrets. During his teens, he trained to further improve his acting skills, attending the Stagedoor Manor Performing Arts Training Center in New York. He then dropped out of high school so he could pursue full-time acting in New York.
He gained recognition in the 1980s considered as member of the Brat Pack due to his roles in coming-of-age films such as in Weird Science. At the same time, he also became part of the main cast of Saturday Night Live. He continued his prolific career in the 1990s with roles in Air America, Soapdish, and Chaplin. In Chaplin, he portrayed the title part and was nominated for an Oscar for Best Actor, his first Oscar nomination; while he won a BAFTA for the same category. Subsequently, he starred in Heart and Souls, Short Cuts, Only You, and U.S. Marshals.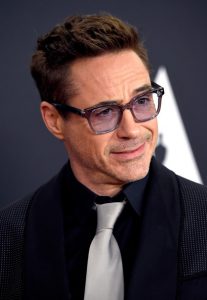 After battling drug abuse by checking himself in a rehab, he returned to the acting world and went on to star on the television series Ally McBeal. For his performance on the show, he won a Golden Globe for Best Supporting Actor. During the same period, he starred in Gothika and The Singing Detective. In the mid 2000s, he starred in Kiss Kiss Bang Bang, Good Night, and Good Luck, A Scanner Darkly, and Zodiac. His international breakthrough, however, was when he secured the role of Tony Stark or Iron Man in the movie of the same name, which he has since reprised in the sequels Iron Man 2 and Iron Man 3.
He also reprised the said role in other Marvel films, including in The Avengers, Avengers: Age of Ultron, and Captain America: Civil War, as well as in the upcoming movie Spider-Man: Homecoming. He will even star as Tony Stark in Avengers: Infinity War, Part 1 and Avengers: Infinity War, Part 2, to be released in 2018 and 2019, respectively. In addition, he has also played notable roles in Tropic Thunder and portrayed the title role in Sherlock Holmes and Sherlock Holmes: A Game of Shadows. His performance in Tropic Thunder got him an Oscar nomination for Best Supporting Actor.
Has Robert Downey Jr. had Plastic Surgery?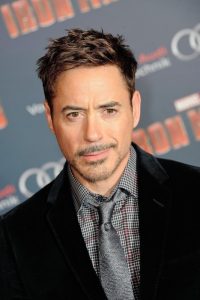 Our very own Iron Man actor has been in the acting industry since he was a little boy. He practically grew up in the show business. As those who follow his career know, he's not new to personal struggles as he's got some of his own. His drug abuse when he was younger certainly took a toll on him and his career, but he managed to get through this and improve himself and his craft, ultimately becoming one of the most attractive and talented actors in the international level. Now a kick-ass superhero with a cute sense of humor who's known to many with his role as Tony Stark in almost all Marvel cinematic adaptations, the actor is good-looking and fabulously fit as ever. He's so good and healthy that he can still pull off any action scenes a superhero is required to do to prove that he's one.
However, when it comes to his appearance, there are observers who think that he looks way younger than his age, like years have been chopped off from his true age. Born in the 1960s, he's already 51, but it can be hard to believe for many. That certainly is a compliment, but it also makes some observers wonder about his secret or technique in continuing to have a handsome look. As a possibility, there are some people who think that plastic surgery is behind it. Even actors also need plastic surgeons to enhance their appearance for films. With the advent of plastic surgery, as screen performers age in Hollywood, it becomes typical that these actors, both men and women, get the likes of Botox injections to remove lines and wrinkles. It works well on others, enhancing their looks, while it becomes a disaster for others. Do you think Tony Stark could have had Botox just to look cute in the Marvel universe?