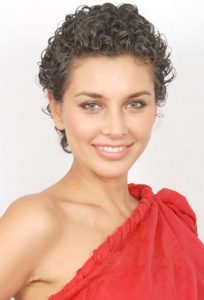 Lisa Ray started her career as a model in the mid-1990s. She later ventured into acting as well, debuting in the Tamil film Nethaji. In the 2000s, she gained wider recognition in India, appearing in her first Kannada film Yuvaraja and also making her Hindi debut in Kasoor. Her next role was in the Telugu movie Takkari Donga, which marked her Telugu debut.
She then became further known for her roles in the Canadian movies Bollywood/Hollywood and Ball & Chain. In 2005, she had a performance in the critically praised film Water. She went on to have performances in Canadian/American/British/Indian films, including All Hat, I Can't Think Straight, Kill Kill Faster Faster, The World Unseen, Defendor, and Cooking with Stella. In 2011, she starred as Rosemary Venturi in the Canadian TV drama Endgame.
After this, she hosted the television program Top Chef Canada. In the 2010s, she appeared in the Hollywood film Let the Game Begin, as well as had roles in some Hindi films, including Ishq Forever and Dobaara. From 2019 to 2020, she starred as Samara Kapoor in the Prime Video Indian series Four More Shots Please!
In an interview, Lisa Ray got candid about her workout routine. Apart from eating healthily, she also follows a fitness regimen to keep her body fit and strong. One of her go-to workouts is yoga. "Yoga plays a huge role in my routine, and I practise different yoga styles three times a week," said the actress.
"I also work out with Jane Clapp at Urbanfitt in Toronto. She customises a holistic workout that involves everything from kettleballs to ropes used by Sumo wrestlers. And I love to hike." Both her diet plan and exercise routine, in addition to her skincare regimen, are the reasons she looks youthful and radiant even when she's in her late 40s.