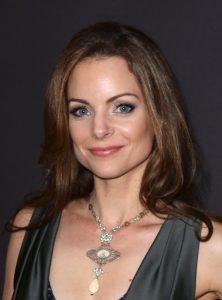 Hollywood star Kimberly Williams-Paisley had her career beginnings in the early '90s. She made her film debut as Annie Banks in Father of the Bride, reprising her role in the sequel Father of the Bride Part II. Other roles in the '90s include Indian Summer, Coldblooded, and Safe House, among others. She also starred as Isabel Lukens in the series Relativity. From 2001 to 2009, she rose to fame for her role as Dana in the sitcom According to Jim.
While on the show, she also starred in the TV movies The Christmas Shoes, Lucky 7, and Identity Theft: The Michelle Brown Story. In the 2010s, she became known for her role as Peggy Kenter in Nashville and Gretchen in Two and a Half Men. She also starred in the Hallmark TV movie The Christmas Train. As for her film credits in the 2010s, she had roles in Alvin and the Chipmunks: The Road Chip, Speech & Debate, and You Get Me.
The 47-year-old actress stays in shape by sticking to a lean and a healthy diet. In an interview with Shape, she got candid about her diet plan. One of her favorites is kale. "I am obsessed with kale. I make kale salads and kale chips, and I think it's so yummy. I eat spinach all the time and snack on nuts such as almonds and other simple things like that," she said.
She also teaches her kids to have healthy habits, which for her, boils down to moderation. "I let them have treats, but I also encourage them to eat all their veggies or eat the meal that's in front of them for dinner or lunch. They love fruits and vegetables. My son Huck loves to juice with me. He'll pick out what he wants to put in his juice, and he'll tweak it a little, but he'll drink it every time, even if it's green."