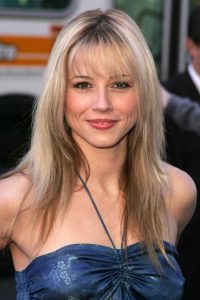 It was in 1996 that actress Linda Cardellini got her start n the show business. Her first acting gig was as Sarah in the series Bone Chillers. The rest of the '90s saw her perform in the films Dead Man on Campus, Strangeland, and The Prince and the Surfer. She also became known as Lindsay Weir in the series Freaks and Geeks. In the 2000s, she rose to fame for her role as Samantha Taggart in the TV series ER. During this period, she also became known for her portrayal of Velma Dinkley in the film Scooby-Doo and its sequel Scooby-Doo 2: Monsters Unleashed.
Other films during this time were Brokeback Mountain and The Lazarus Project. In the 2010s, she mostly worked as a voice actress, performing in several animated shows such as Gravity Falls and Sanjay and Craig. She later played Sylvia Rosen in the AMC series Mad Men. Her latest role was as Meg Rayburn in the Netflix series Bloodline. She's also played Laura Barton in Avengers: Age of Ultron and Joan Smith in The Founder, as well as starred as Sara Whitaker in Daddy's Home and Daddy's Home 2.
Being in her 40s, the actress tries her best to stick to a clean and healthy diet plan. She knows that apart from working out, she also needs to follow proper nutrition in order to stay in shape and be generally healthy. She makes an effort to focus on nutritious foods, such as lean proteins, whole grains, and fruits and veggies. She also follows healthy eating habits such as practicing portion control when eating. She ensures that she doesn't over-eat even when she's having some healthy foods.
Even her snacking consists of healthy foods as well, such as nuts, fruits, and yogurts. She drinks lots of water and stays away from processed foods, at least most of the time. When it comes to guilty pleasure, the actress said it's donuts. "I've always loved donuts. I can't go near one or eat one because then I'm just done for. I always want more."