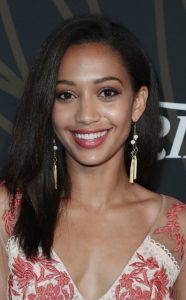 Actress Samantha Logan pursued an acting career in the 2000s, first appearing in a single episode of Gossip Girl. Later in 2011, she had her first film role in the drama feature Detachment. That same year, she guest-starred in an episode of Law & Order: Special Victims Unit. She then played a recurring character, Nona Clark, in the ABC series 666 Park Avenue.
After this, Logan played the role of Taylor DuBois in the medical soap opera General Hospital. In the next few years, she busied herself with playing recurring roles on the small screen — as Stella in Melissa & Joey, Violet in Teen Wolf, and Tia Stephens in The Fosters. In 2014, she appeared as Heather in the family comedy film Alexander and the Terrible, Horrible, No Good, Very Bad Day.
The actress then guest-starred in NCIS and appeared in the pilot episode of Cruel Intentions. In 2018, she played Nina Jones in the Netflix series 13 Reasons Why. At the same time, she started starring as Olivia Baker in The CW's All American. The series is currently in its third season with Logan still part of the main cast. Simultaneously, she had performances in the films Polaroid and The Empty Man, released in 2019 and 2020, respectively.
Samantha Logan keeps in shape with a healthy diet plan. She also stays in good health by living an active lifestyle. She has gym classes and combines cardio, stretching, yoga, and Pilates as her workout routine. Her active regimen doesn't just rely on her going to the gym.
Being health-conscious, she goes around her city walking. She also runs on a regular basis, spending half an hour just running outdoors. The actress doesn't want to limit her fitness routine to gyms and classes so she also spends with her loved ones outdoors, whether that's swimming at the beach, hiking, or simply playing sports.