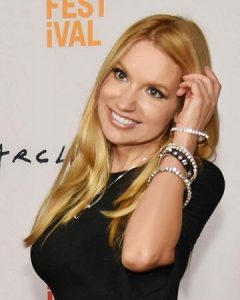 Hollywood actress and producer Meadow Williams had her career beginnings in 1989. Her first role was in the film The Nutzoids at Cannibal Cove. In the 1990s, she landed roles in such films as Beverly Hills Cop III, The Mask, and Apollo 13. She later appeared in the made-for-television movie Virtual Seduction. Her next role was in the 1999 film NewsRadio.
In the 2000s, Williams appeared in several movies, including The Extreme Adventures of Super Dave, Soulkeeper, and The Box. In 2008, she starred in the films Jack Rio and Skeletons in the Desert, which she also produced. She continued acting and producing in the 2010s. She starred in the movies Mysteria, Reclaim, Reach Me, and Officer Downe. Meanwhile, she had starring and producing credits in the films The Harvest, The Intruders, Den of Thieves, and Backtrace.
In 2019, she produced the movie After, as well as played the role of Professor Soto. She simultaneously starred in the film 10 Minutes Gone. This year, she played the part of Mildred Gillars in the feature film Axis Sally. Other films recently are Boss Level and Broken Soldier. In addition, she was an executive producer in the action thriller movie Escape Plan: The Extractors.
Meadow Williams stays in shape by following a balanced diet. In her 50s, she has since learned to cut back on dairy, sugar, carbs, and mostly processed foods. She takes care of her body and her overall wellness by eating foods that are highly nutritious. That means lots of fruits, vegetables, and whole grains. She also consumes plant-based proteins like beans, lentils, and many others. She rarely eats red meat, preferring meat from healthier options like chicken and fish. To make sure she eats healthy most of the time, she likes her meals homecooked. In between, she snacks on mostly fruits and almonds to keep her full.