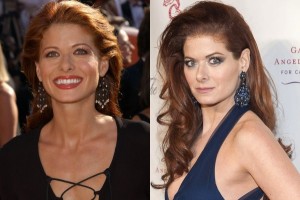 Early Life and Television Success
Debra Messing was born on August 15, 1968 in Brooklyn, New York City, New York, USA to parents Sandra and Brian Messing. She began acting when she was in high school, appearing in some school plays and musicals. She also attended singing, dance, and acting lessons to further sharpen her performing skills.
Though her parents were supportive of her pursuing an acting career, they also encouraged her to finish college first, which she did, graduating summa cum laude from Brandeis University, completing a degree in Theater Arts. She then finished her MFA from New York University's Tisch School of the Arts after three years.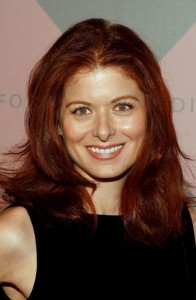 In 1994, she made her television debut in three episodes of NYPD Blue. The following year, she played Stacey Colbert in the short-lived sitcom Ned & Stacey. This also marked her first main role on television. She then made her big screen debut in the 1995 movie A Walk in the Clouds, followed by the films McHale's Navy and Celebrity. In 1998, she once again played a main role on the TV series Prey, but just like Ned & Stacey, the show didn't last, either.
Also in 1998, she started playing the role of Grace Adler in the sitcom Will & Grace, which became a hit, earning her mainstream stardom. Her performance as Grace also earned her critical acclaim, winning an Emmy Award for Outstanding Lead Actress in a Comedy Series in 2003. She also received several Golden Globe and Screen Actors Guild Award nominations for her role.
While still on the show, she simultaneously acted in some movies in the early to mid 2000s, including The Mothman Prophecies, Hollywood Ending, Along Came Polly, The Wedding Date, Purple Violets, and Lucky You. In 2006, Will & Grace ended. A year after, she was the lead star in The Starter Wife, but the show was cancelled after one season. From 2012 to 2013, she then played Julia Houston in the musical drama series Smash. In 2014, she started playing the lead role of Laura Diamond in The Mysteries of Laura.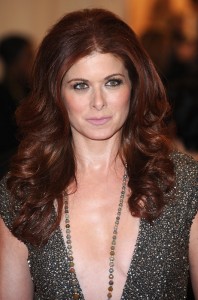 Has Debra Messing had Plastic Surgery?
47-year-old actress Debra Messing has been in the show business for decades and she has managed to establish a stable career. Even now in her late 40s, she still can manage to secure lead roles on television. But her acting career is not without rumors. Even when she was younger, Messing was already reported of going under the knife for a rhinoplasty procedure. It's because the Will & Grace star used to have a prominent nose and it seems to have changed now.
With this, there are several claims that the actress searched for a good plastic surgeon to straighten out her nose and make it smaller, for it to look more feminine. These rumors started to surface when some noticed that Messing's 'new' nose is different from what it used to look like. Allegedly, the cosmetic procedure was done conservatively as the result was very subtle. Not something that's very obvious.
The actress, however, has never addressed the reports, nor acknowledged them. In addition, now that she's in her late 40s, there are talks that the actress receives cosmetic treatments such as laser and chemical peels to maintain her youthful-looking appearance. Also, her face seems to be lacking wrinkles and lines, which could imply that she's no stranger to Botox.