Early Career and Recognition
Vanessa Ferlito was born on December 28, 1980 in Brooklyn, New York. When she was two, her father died of a heroin overdose. She was raised by her mother and her stepfather. Her acting career began in 2001 when she was cast as Tina Francesco in the television series The Sopranos.
The following year, she made her feature film debut as Jordan Nash in On_Line. The film premiered at the Sundance Film Festival. This was followed by 25th Hour, a drama film directed by Spike Lee. 25th Hour was well-received by critics and went on to become a box office success, earning over $23 million on a $5 million budget.
Later that year, she landed a one-episode appearance in the TV series Third Watch. She was then cast as a guest star in Law & Order in 2003 and appeared as Lizette Sanchez in the made-for-television film Undefeated. It was also in 2003 that she landed the role of Claudia Hernandez in the hit television series 24, where she received wider recognition.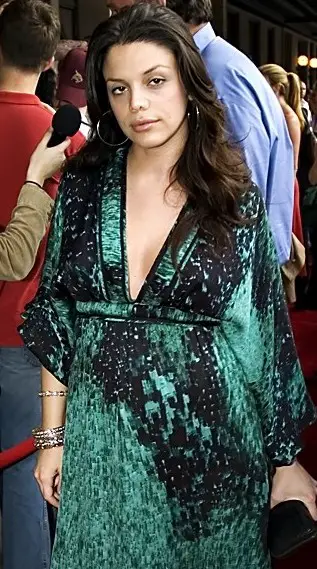 In 2004, she was cast as Louise in Spider-Man 2, which garnered critical acclaim and proved to be a major box-office success, earning more than $780 million on a $200 million budget. Also in 2004, she landed the role of Aiden Burn in CSI: Miami. She later made a cross-over to CSI: NY, for which she became later known.
Her last film for 2004 was the coming-of-age film The Tollbooth, starring alongside Marla Sokoloff and Idina Menzel. She next appeared as Heather in the 2005 crime comedy film Man of the House, co-starring Tommy Lee Jones, Christina Milian, Paula Garcés, Monica Keena, and Kelli Garner.
In the film, she plays one of the cheerleaders, who, after witnessing a crime, has to be protected. Man of the House generally received poor reviews and was also a commercial flop, only earning over $21 million worldwide on a budget of $40 million.
Later in 2005, she appeared as Vicki in the crime thriller movie Shadowboxer, alongside Cuba Gooding, Jr., Helen Mirren, and Mo'Nique.
The following year, she starred as Georgia Fields in the TV film Drift. Her next film came in 2007 with Quentin Tarantino's Death Proof, which was released as part of a double feature with Robert Rodriguez's Planet Terror under the title Grindhouse. Death Proof was well-received by critics but Grindhouse didn't perform well at the box-office, having only a worldwide gross of over $25 million on a $53 million budget.
After Death Proof, she had a minor role in the thriller film Descent, which premiered at the Tribeca Film Festival. In 2008, she was cast as Roxanna Rodriguez in the movie Nothing like the Holidays, which received mixed reviews from critics.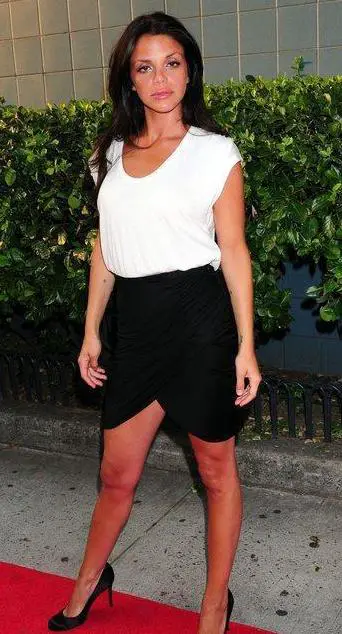 Recent Projects and Plastic Surgery
In 2009, she played the role of Donna in Madea Goes to Jail. Despite the film's mixed reception, it was a blockbuster hit with a worldwide earnings of over $90 million on a $17.5 million budget.
She subsequently appeared as Cassie in Julie & Julia, alongside Meryl Streep and Amy Adams. Reception for the film was positive and it also proved to be a commercial success, earning over $120 million on a $40 million budget.
Her string of successful films continued with Oliver Stone's 2010 film Wall Street: Money Never Sleeps, co-starring Michael Douglas and Shia LaBeouf. Reviews for the movie were mixed but was a commercial success, grossing over $130 million on an estimated budget of $60-$70 million.
Ferlito may be known for some of her roles on television and the big screen but people also know her for one thing – her infamous nose job. Her original nose had distinctive nostrils that she didn't like much, thus the nose job.
She has undergone the procedure probably hoping for a more symmetrical nose but she instead got an unnatural one that features the classic "pinched" look, which is an evident sign of rhinoplasty. Therefore, many people see her transformation as a result of a procedure gone wrong simply because it didn't look natural.
Even though her nose job is considered a result of a bad plastic surgery, people think that the enhancements she acquired for her lips actually worked. Lip filler injections improved her looks, giving her a more sensual appearance.