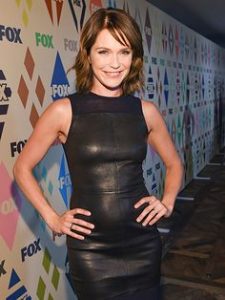 It was in 2001 that Katie Aselton made her professional acting debut. She did so by guest-starring on the TV show Undressed. During the next couple of years, she became more active in the movies. During this time, she had roles in the films The Puffy Chair and Easier with Practice. She also acted in some short films. She later gained her breakthrough after joining the main cast of the TV show The League. This led her to land roles in some films as well. This includes The Freebie, Our Idiot Brother, Jeff, Who Lives at Home, Black Rock, The Sea of Trees, and The Gift, among others. This year, she started playing the role of Amy in Legion. She's also starred in the feature films Fun Mom Dinner and Father Figures. In 2018, she will star in the upcoming movie Book Club.
The Legion actress stays in shape by working out. She engages in her exercises on a regular basis. She does so not just to maintain her slender figure, but to also feel healthy in general. Being mobile and active most of the time not only helps her stay slim but also feel good. Studies show that exercising can improve one's mood. When asked how she practices beauty inside and out, she said:
"I'm raising two girls in Los Angeles, so I am very aware of my responsibility to set a healthy example for them. My goal is to be strong, healthy and fit on the inside and out. I am a big fan of Wundabar pilates and do that four or five days a week, and then I throw running in a couple days just to get some good cardio in." With her fitness routine, it's not surprising that the actress stays in good shape despite nearing her 40s.