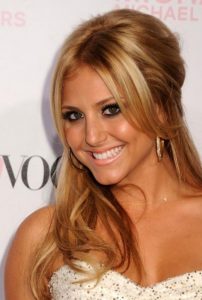 It was in 2005 that Hollywood star Cassie Scerbo began her professional acting career. She made her debut in the independent movie Hitters Anonymous. She next starred in the TV movie House Broken. Her first notable role on the small screen was in Dance Revolution. Afterwards, she became known for her starring role as Lauren Tanner in the TV show Make It or Break It. While a regular in the show, she guest-starred in 10 Things I Hate About You and CSI: Miami. She also starred in the TV movie Teen Spirit. She went on to play Nova Clarke in the Syfy movie Sharknado and its sequels Sharknado 3: Oh Hell No! and Sharknado 5: Global Swarming. She has also appeared in the movies Bring It On: In It to Win It and Soccer Mom.
Former Make It or Break It star Cassie Scerbo makes sure she follows an active lifestyle. She works out quite a lot. She does so not just to maintain her healthy weight, but to also sustain her strength and improve her energy levels. Working out also makes her feel good. In an interview, she got candid about her fitness regimen. She said: "What better way to work out than by the beach with my pup, Gucci. We power walk a bit, take in the beautiful beach air and constantly stop for some water so that all 5 pounds of him doesn't over-heated."
She added: "One of my all-time favorite workouts is boxing. I'm a tomboy at heart and I've got the battle wounds to prove it. She also balances her active workout routine by eating the right meals. She loads herself up with nutritious foods so she has enough fuel to work efficiently and to continue her exercises. Due to her healthy combination of workout and balanced diet, it's no wonder that the actress looks fabulous.