Early Career and American Idol Success
Katharine Hope McPhee was born on March 25, 1984 in Los Angeles, California to television producer Daniel McPhee and vocal coach Peisha McPhee. When she was 12, she moved with her family to Sherman Oaks in Los Angeles. At an early age, she showed talent in singing, which prompted her mother to train her. Just like her mother, her older sister, Adriana, has also been a vocal coach on American Idol since 2012.
In Sherman Oaks, she attended Notre Dame High School, where she performed in musicals and school plays. Following her high school graduation in 2002, she attended Boston Conservatory where she majored in musical theatre. She left college on the advice of her mother after three semesters and moved to Los Angeles to audition for television pilots.
During this time, she was cast in a mall-based MTV soap opera pilot titled You Are Here but MTV did not pick up the show and the pilot was never aired. In 2005, she landed the role of Annie Oakley in an LA-based production of the musical Annie Get Your Gun. For her performance, she earned an L.A. Stage Ovation Award for Lead Actress in a Musical.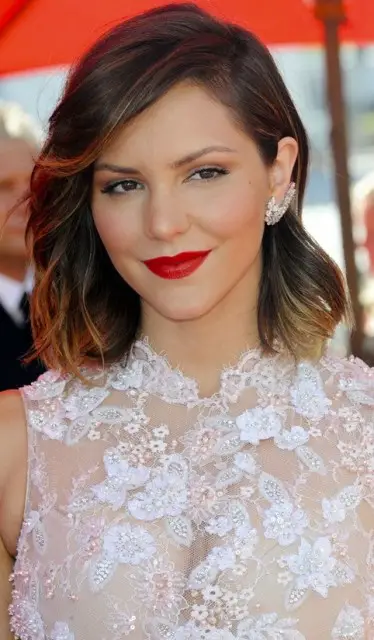 It was also in 2005 that she auditioned for the reality television show American Idol, persuaded by her eventual husband Nick Cokas and her parents. She sang Billie Holiday's "God Bless the Child" at the audition and was selected to be a competitor for the show's fifth season. She eventually finished as runner up to Taylor Hicks.
In 2006, she signed a deal with Simon Fuller's 19 Recordings Limited and Sony BMG's RCA Records. Her American Idol singles "Somewhere Over the Rainbow" and "My Destiny" were released on June 27, 2006. "Somewhere Over the Rainbow" peaked at No. 12 on the Billboard Hot 100 while "My Destiny" peaked at No. 60.
She then released her self-titled debut album on January 30, 2007 where it debuted at No. 2 on the Billboard 200 Albums Chart. The first song from the album, "Over It", reached No. 29 on the Billboard 100, while the second single "Love Story" failed to chart.
Later in 2007, she made a cameo appearance in the biographical musical drama Crazy and landed a guest spot in the web series lonelygirl15. She also appeared in the television series Ugly Betty. The following year, she made her feature film debut as Harmony in the comedy film The House Bunny, starring alongside Anna Faris, Kat Dennings and Emma Stone.
Reception for The House Bunny was mixed but it became a box office success, grossing over $70 million worldwide on a $25 million budget. In 2009, she landed a one-episode role in CSI: NY and in the comedy series Community the following year.
In 2011, she starred as Masha in the independent romantic comedy movie You May Not Kiss the Bride, co-starring Mena Suvari, Kathy Bates, and Rob Schneider. She next appeared as Beth in the 3-D horror action film Shark Night. The film garnered negative reviews from critics but was a moderate box office success, earning more than $40 million on a $25 million budget.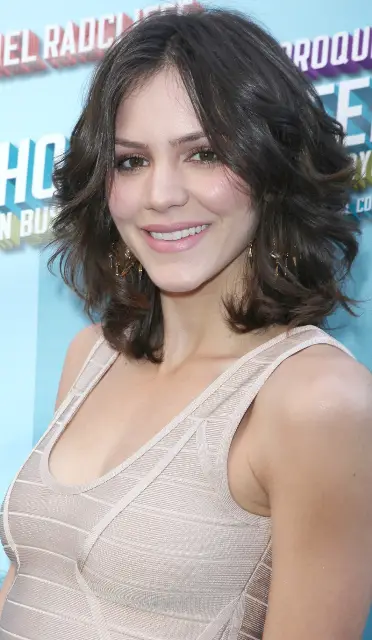 Continued Success on Singing & Acting and Plastic Surgery
She then appeared as a cameo in the 2012 independent movie Peace, Love & Misunderstanding, starring alongside Jane Fonda, Catherine Keener, Jeffrey Dean Morgan and Elizabeth Olsen. That same year, she landed the main role of Karen Cartwright in the musical drama series Smash.
The show's pilot episode was met with critical praise and the first season won a Primetime Emmy Award for Outstanding Choreography. She also received Teen Choice Award nominations for her performance. The series was cancelled in May 2013 after airing two seasons.
The singer-actress sparked rumors of plastic surgery after she was seen at a New York Fashion Week event a few years ago. She immediately caught onlookers' attention as the low-plunging dress she was wearing highlighted her bigger-than-usual cleavage.
This sight prompted some people to conclude that the Smash star has had breast implants. Experts such as Dr. Jennifer Walden couldn't say for sure, saying: "After looking through several photos of Katharine McPhee, I am unable to determine if she has had breast implants placed or not. If she has, they are conservatively sized and placed in such a way that her natural breast tissue is obscuring it– a well done job in someone who is starting with a moderate amount of breast tissue."
Others claim that her clothes sometimes cause her breasts to appear larger. Plastic Surgeon Dr. John Di Saia said that there are certain types of clothing that can make a woman's bust appear bigger, probably doubling someone's original cup size.