Career Beginnings and Eventual Success on Television
Emily Erin Deschanel was born on October 11, 1976 in Los Angeles, California, U.S. to Academy Award–nominated cinematographer and director Caleb Deschanel and actress Mary Jo Deschanel. Zooey Deschanel is her younger sister. She studied at Harvard-Westlake and later attended Crossroads School in Los Angeles. She subsequently attended Boston University where she graduated with a BFA in Theatre.
Her professional acting career began in 1994 when she made her feature film debut as a minor character in It Could Happen to You, starring Nicolas Cage and Bridget Fonda. Her next work came years later with the 2000 short film It's a Shame About Ray, followed by the low-budget movie The Heart Department.
In 2002, she landed a one-episode guest appearance in the TV series Law & Order: Special Victims Unit. That same year, she gained substantial attention for her role as Pam Asbury in Stephen King's miniseries titled Rose Red. She next appeared in the TV shows Hamtaro and Providence.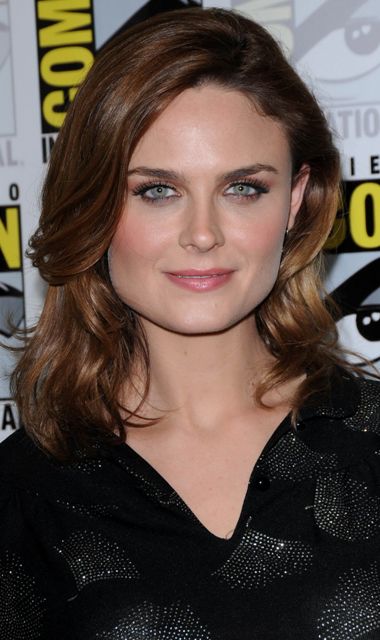 In the early to mid 1990s, she appeared in a series of well-known movies playing only small roles such as in Cold Mountain (2003), The Alamo (2004), and Spider-Man 2 (2004). These films were met with positive reviews and also proved to be box office success, except for The Alamo, which garnered mixed reviews and was a commercial failure, only earning over $25 million on a staggering budget of $107 million.
In 2005, she played the role of Kate Houghton in the horror film Boogeyman. She stars as the female lead in the film opposite Barry Watson. Despite the film's mixed reception, it was a box office success, grossing over $67 million on a $20 million budget.
The rest of 2005 saw Deschanel appearing in short films such as in Mute, where she played the role of Claire, and in That Night, where she portrayed Annie. It was also in 2005 that she made her breakthrough as Dr. Temperance "Bones" Brennan in the crime drama series Bones.
Bones' series premiered attracted an average of 10.8 million viewers and received mixed reviews from critics, although its subsequent seasons have garnered good reviews. It has been recently renewed for a tenth season. Her performance as the lead earned her some nominations, including a Satellite Award for Best Actress in a Television Series, as well as Teen Choice Awards and People's Choice Awards nominations.
She has also served as the show's co-producer since the beginning of its third season and as producer since the middle of the series' fourth season along with her co-star David Boreanaz. She then appeared as Mary Haskins in the sports drama film Glory Road, starring alongside Josh Lucas and Jon Voight.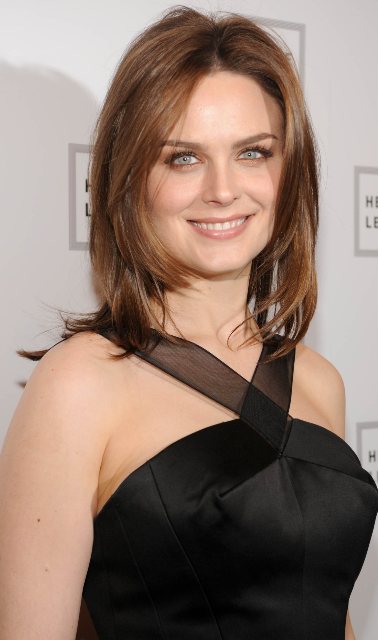 Recent Work and Plastic Surgery Reports
Glory Road received mixed to positive reviews from critics and became No. 1 at the box office in the US, grossing more than $16 million on its opening weekend. The movie earned a total of over $42 million worldwide. In 2007, she starred as Maggie in the short film The Diagnosis.
She next appeared as Dr. Farquad in the drama film My Sister's Keeper, alongside Cameron Diaz and Abigail Breslin. Reception for the movie was mixed but went on to become a commercial success, earning over $95 million on a $30 million budget.
She has also provided voice work for the animated TV program The Cleveland Show in 2010 and 2011. Also in 2011, she played Shannon Cleary in The Perfect Family, which premiered at the Tribeca Film Festival.
Zooey Deschanel's big sister has also sparked rumors of plastic surgery ever since she became a household name, thanks to her role in the hit series Bones. Previous photographs of the 37-year-old actress circulated on the web, enabling people to compare her previous appearance to that of present. This comparison led some people to believe that Deschanel is no stranger to plastic surgery.
Allegedly, she has had a rhinoplasty procedure to refine her nose. The actress' present nose looks different than it did years ago, particularly at the tip. Her original nose had a wider bridge and the tip was not well-defined, looking a bit crooked. Years later, Deschanel's nose has evolved into a well-defined one, pointed at the tip with a narrower bridge, highlighting her facial features and giving her a more glamorous look.