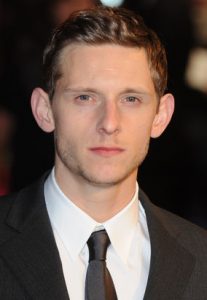 Hollywood actor Jamie Bell got his start in 2000, playing the titular character in the movie Billy Elliot. He next had roles in the films Deathwatch, Nicholas Nickleby, Undertow, Dear Wendy, and The Chumscrubber. He later joined the main cast of Peter Jackson's King Kong. He next played Ralph "Iggy" Ignatowski in Clint Eastwood's Flags of Our Fathers. He next had supporting roles in the movies Jumper and Defiance.
In the 2010s, he first played supporting characters in The Eagle and Jane Eyre. Afterward, he played the titular character in Steven Spielberg's The Adventures of Tintin. In 2013, he joined the cast of the movie Nymphomaniac by German filmmaker Lars von Trier. He then played Ben Grimm / The Thing in the superhero film Fantastic Four. His latest films are 2017's Film Stars Don't Die in Liverpool and 6 Days. From 2014 to 2017, he also portrayed Abraham Woodhull in the series TURN: Washington's Spies.
The 32-year-old actor does not usually engage in physical training for roles in movies but for his role in The Eagle, he kind of did. Unlike many Hollywood actors who bulk up for bigger physiques by doing intense workouts, Jamie said his workout regimen for The Eagle was simply taking his dog out for a walk. The movie, which was an epic historical drama, required him to have a strong physique but not to the point of being too muscular. Playing a slave in the film, the strength of his body needed to look realistic and doing weightlifting sessions at the gym is the opposite of that.
So, he skipped the gym sessions and went for something basic such as walking. He said: "There was no trainer or on-set gym happening. 'We wanted to try to be as authentic as possible and my character, Esca, is a slave. If we bulked him up, it would look completely ridiculous – particularly on me, because I'm a tiny guy." Jamie also gets his workouts by dancing. As a matter of fact, he's a trained dancer which is why he dances a lot.