Career Beginning and Eventual Recognition in Hollywood
Anne Celeste Heche was born on May 25, 1969 in Aurora, Ohio to parents Nancy and Donald Joseph Heche and is the youngest of five children. She had to work at a dinner theater in Swainton due to her family's financial problems.
On March 3, 1983, her father died of AIDS at the age of 45. Three months later, her brother Nathan died of a car crash at the age of 18. The remainder of her family relocated to Chicago. There, she studied at Francis W. Parker School.
In 1985, when she was 16, she was spotted by an agent in a school play and got her an audition for the soap opera As the World Turns. She then flew to New York City to audition and successfully got the part but her mother insisted she finish high school first.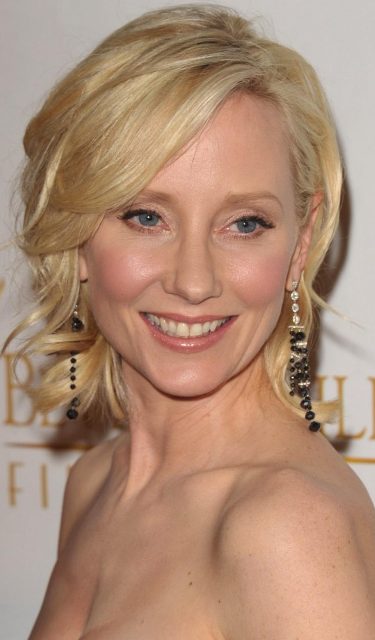 Shortly before she graduated from high school in 1987, she was offered a dual role in the daytime soap Another World. Her mother stopped her to take the role once again but she didn't listen and took the part. For her dual roles of Vicky Hudson and Marley Hudson, she was awarded a Daytime Emmy Award for Outstanding Younger Actress in a Drama Series in 1991.
After her part in Another World finished in 1991, she made her primetime debut in an episode of the TV series Murphy Brown. The following year, she appeared in the TV film O Pioneers!. In 1993, she made her feature film debut with The Adventures of Huck Finn.
During the next few years, she played minor roles in such TV films as Against the Wall and Girls in Prison. It was in 1996 that she got her first significant role in the TV film If These Walls Could Talk. Later that year, she gained critical praise for her performance in the independent film Walking and Talking.
In 1997, she gained further recognition for her supporting role as Johnny Depp's wife in Donnie Brasco, which also gained her good reviews. She followed this with other supporting roles in such movies as Volcano, I Know What You Did Last Summer and Wag the Dog, all released in 2007.
The following year, she landed her first high-profile role in 1998's Six Days Seven Nights, starring opposite Harrison Ford. Reception for the film was mixed but it was a box-office success, earning more than $164 million on a $70 million budget.
She was cast in Six Days Seven Nights as its female lead a day before her relationship with Ellen DeGeneres became publicly known. After this, people told her that she wouldn't get more promising jobs because of her same-sex relationship.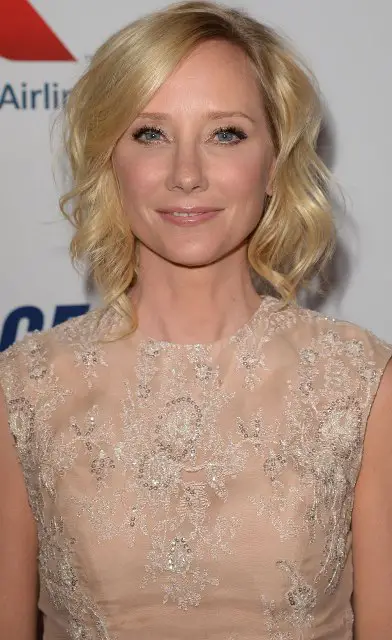 Subsequent Projects and Plastic Surgery Reports
Although she starred as the female lead again in 1998's Return to Paradise opposite Vince Vaughn, it became her last leading role in a theatrically released film and her relationship with Ellen DeGeneres was considered as the one that ruined her prospects as a leading lady.
Her last film for 1998 was the critically panned remake of Psycho, reuniting with her Return to Paradise co-star Vince Vaughn. During the late 1990s and early 2000s, she played supporting roles in such films as The Third Miracle, Auggie Rose, Prozac Nation and John Q..
In 2001, she became known among television viewers after playing a recurring role in the TV series Ally McBeal. Her next film came in 2004 with Birth, co-starring Nicole Kidman, Lauren Bacall, Danny Huston and Cameron Bright. The film received mixed to negative reviews.
Also in 2004, she landed the role of Amanda Hayes in the TV series Everwood. Other appearances on television include such shows as Nip/Tuck, Hung, Save Me and The Michael J. Fox Show. Subsequent work on the big screen includes What Love Is (2007), Spread (2009), Cedar Rapids (2011), That's What She Said (2012), Arthur Newman (2012) and Nothing Left to Fear (2013).
Heche also sparked rumors of plastic surgery. There have been reports claiming that the actress has had a nose job as her nose looks shaved down compared to its previous appearance. People knew Heche for her soft, feminine appearance, but, lately viewers think that plastic surgery has hardened her look, her soft features now gone.
It has also been reported that at some time in the late 2000s, the Return to Paradise actress has received Botox injections and has undergone a facelift as well, while her eyes appearing to be tightly pulled together and looking slanted are said to be signs of eye and brow lift.