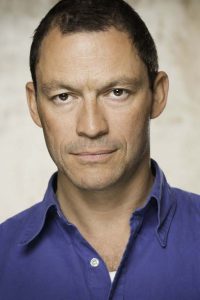 Actor Dominic West started his professional career when he debuted in the 1995 film Richard III. He has since acted in the films True Blue, Surviving Picasso, and A Midsummer Night's Dream where he portrayed Lysander. In the 2000s, he first starred in the TV movie The Life and Adventures of Nicholas Nickleby. He later gained recognition for starring as Detective Jimmy McNulty on the HBO series The Wire. He played the role from 2002 to 2008. Also in the 2000s, he had starring roles in the movies 28 Days, Rock Star, Chicago, Mona Lisa Smile, The Forgotten, Hannibal Rising, 300, as well as played Jigsaw in Punisher: War Zone.
In the 2010s, he played Hector Madden on the British drama series Hector Madden, which got him a Golden Globe nomination for Best Actor. He also portrayed Fred West in the TV movie Appropriate Adult. He next played Richard Burton on the TV movie Burton & Taylor. As of 2014, he plays the role of Noah Solloway on The Affair. His performance here also earned him a Golden Globe nomination for Best Actor. During this period, he simultaneously starred in the movies Johnny English Reborn, The Awakening, John Carter, Testament of Youth, and Money Monster. He also portrayed Ernest Hemingway in the biographical film Genius. More recently, he starred in The Square, played Henry Gauthier-Villars in the movie Colette and Lord Croft in Tomb Raider.
The 49-year-old actor takes care of his physique by doing exercises but he's not all crazy about it. He's not obsessed with how his body looks but he also admits that he sometimes needs to train more vigorously for certain roles on film and television. He does his regular exercise by simply getting himself active. He runs and plays sports. He also loves going on adventures such as paragliding. He's herded cattle in Argentina and run with the bulls in Spain. So, basically, his soft spot for anything physically challenging has kept him fit all these years.