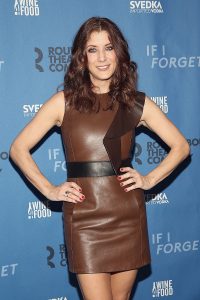 It was in 1996 that Hollywood star Kate Walsh got her career starting with the film Normal Life. On television, her first starring role was as Nicki Fifer in The Drew Carey Show. In the 2000s, she had roles in the films Under the Tuscan Sun, After the Sunset, Kicking & Screaming, and Bewitched. It was also during this period that she landed her breakout role as Dr. Addison Montgomery in Grey's Anatomy.
She later reprised her role in the spin-off series Private Practice. While on the show, she had roles in the films Veritas, Prince of Truth, Legion, Angels Crest, The Perks of Being a Wallflower, and Scary Movie 5. After Private Practice, she played the lead Rebecca Wright in the short-lived series Bad Judge. In 2017, she started playing Olivia Baker in the Netflix series 13 Reasons Why. At the same time, she also had roles in the films Mark Felt: The Man Who Brought Down the White House and Girls Trip.
The film and TV star stays in shape by sticking to an active lifestyle. This is how she maintains her fitness apart from eating healthy. While she admits to being carefree with her lifestyle choices, she still knows that exercising is something that her body needs. She also recognizes the pressure of looking slender in Hollywood, but right now she knows that being fit and healthy is more important than just being slim.
In an interview, she shared her workout regimen. She said: "When I'm at home in L.A., I hike with the dogs, but since I'm in New York, I do Pilates mixed with hot yoga. I do some weight training, too." She also mentioned about how meditation is an essential part of her life. Aside from her physical health, she also knows she needs to work on the improvement of her mental health.