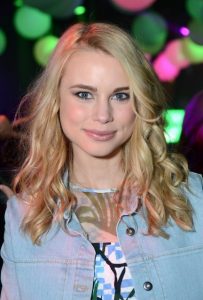 Australian actress Lucy Fry is getting more known in Hollywood. Starting her career on Australian television with Lightning Point, she gained notice in her native country. Her next work was another starring role on the Australian show Mako: Island of Secrets. Afterwards, she made her Hollywood debut when she starred as one of the leads in the film Vampire Academy. The movie, however, was a box office flop. It also failed to obtain positive reviews. She next starred in the American-French movie The Preppie Connection. She went on to portray Marina Oswald in the miniseries 11.22.63. She currently stars on the TV version of the movie Wolf Creek.Her most recent movies are Mr. Church and The Darkness.
The Australian actress' career seems to be taking an interesting turn. Basically she's a newbie in Hollywood. Despite this, she consistently succeeds in landing main roles on American television. Even though she's young, it's important for her to stay on healthy eating. She believes that what she eats is what she becomes. Looking good is crucial as an actress. But she also prioritizes her fitness and her health.
For this reason, she chooses healthy breakfast, lunch, dinner, and even snacks. In the morning, she typically has a bowl of oatmeal. She mixes this with some fruits, like berries and a banana. For lunch, she has chicken, pasta, or a loaded sandwich. She then has quinoa and grilled chicken for dinner. For her, it's important to load herself up with lean protein. Most of the time she avoids eating canned or processed foods. Being in her early 20s, she loves food and tries to eat what she craves. Still, she knows how to eat in moderation, which is great. For snacks, she often has fruits, fruit and veggie shakes, yogurt, and nuts. She loves cupcakes and chocolates, but she doesn't eat too much of them.