Musical Beginnings and Breakthrough with "Complicated"
Avril Ramona Lavigne was born on September 27, 1984 in Belleville, Ontario, Canada. At age two, she started singing church songs with her mother, who recognized her daughter's talents after hearing her sing "Jesus Loves Me" in church. She has been struggling with Attention Deficit Hyperactivity Disorder (ADHD) since she was a child, causing her to be kicked out of class sometimes for misbehaving. Despite this, her parents supported her singing.
In 1999, she won a radio competition to perform with fellow Canadian singer Shania Twain before an audience of 20,000 people. They sang "What Made You Say That", and Lavigne told Twain that she was going to be a "famous singer". While performing with the Lennox Community Theatre, she was spotted by local folksinger Stephen Medd who invited her to contribute vocals on his song for his album Quinte Spirit. She later sang two singles for his follow-up album, My Window to You the following year.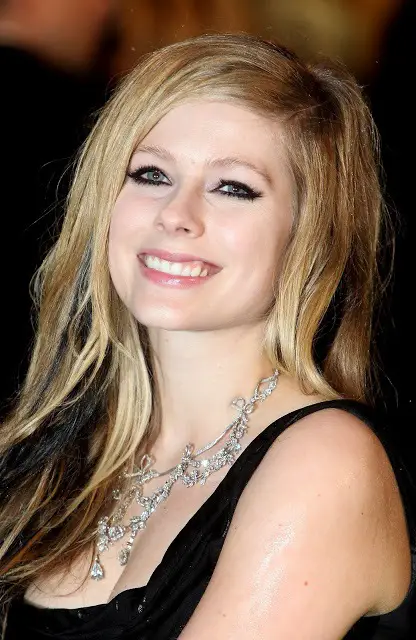 She was then discovered by her first professional manager Cliff Fabri in December 1999 while singing country covers at a Chapters bookstore in Kingston, Ontario. In November 2000, she met with Arista Records head Antonio "L.A." Reid at producer Peter Zizzo's Manhattan studio. She did a 15-minute audition where she impressed Reid that she was immediately signed to Arista with a deal worth $1.25 million for two albums.
On June 4, 2002, Lavigned released her debut album, Let Go in the United States, where it peaked at No. 2 on the Billboard 200 while it reached No. 1 in the Australian, Canadian and UK charts. At age 17, Lavigne became the youngest soloist to have a No. 1 album in the UK at that time. The album's lead single, "Complicated", debuted at No. 1 in Australia and No. 2 in the United States.
The album has also generated other successful tracks such as "Sk8er Boi" and "I'm With You". She was then named the Best New Artist at the 2002 MTV Video Music Awards and garnered several Grammy Awards nominations including Best New Artist and Song of the Year for "Complicated".
Her second studio album, Under My Skin, was released on May 25, 2004. The album has sold more than ten million copies. She wrote most of the album's songs with fellow Canadian musician Chantal Kreviazuk. The album produced the singles "Don't Tell Me", "My Happy Ending", "Nobody's Home" and "He Wasn't".
The Best Damn Thing, Lavigne's third album was released on April 17, 2007. Its lead single, "Girlfriend" immediately became a worldwide hit. The Best Damn Thing has sold over six million copies internationally. During this time, she took home two World Music Awards, two MTV Europe Music Awards, and one Teen Choice Awards.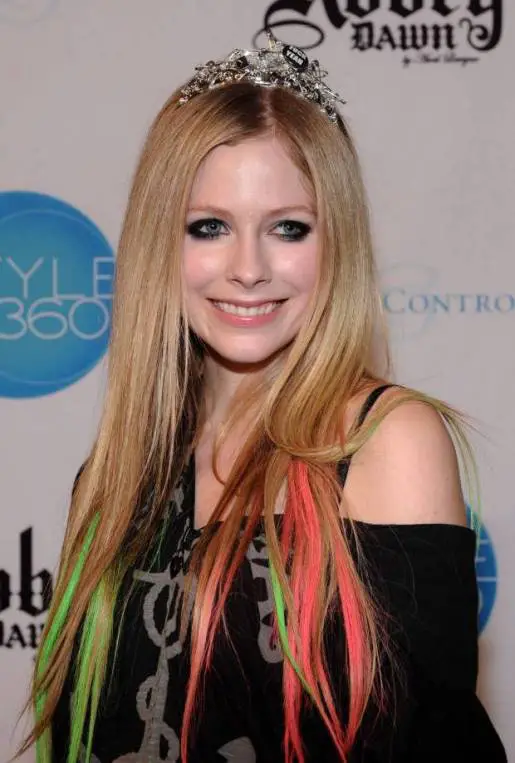 The Canadian singer-songwriter also ventured into acting in films. She made her first television appearance in a 2002 episode of the series Sabrina, the Teenage Witch, where she performed "Sk8er Boi in a nightclub. She subsequently made a cameo appearance in the 2004 teen comedy film Going the Distance.
She moved on to feature films but with careful steps, choosing minor roles to start with. In November 2005, after undergoing an audition, she landed a minor but substantial role in the 2007 movie The Flock. She appeared alongside Richard Gere and Claire Danes.
Her success in the field of entertainment did not make her exempted in hitting rock bottom when it comes to love. On July 15, 2006, she was married to Sum 41 lead singer and guitarist Deryck Whibley. She started dating him when she was 19 and married him when she was 21. The marriage lasted about three years and their divorce was finalized on November 16, 2010.
Two years after, in July 2012, she began dating Nickelback's frontman and fellow Canadian rocker Chad Kroeger. They became engaged after a month of dating and got married the following year, July 1, 2013.
Plastic Surgery Reports
She may already have everything, a singing and an acting career, and there's no stopping her. But many people are wondering if the "Complicated" singer may have done something to complicate her appearance. According to reports, Lavigne may have undergone a rhinoplasty. Her previous photos show that her nose seemed too round and short, its tip lacking definition and refinement.
In her recent photos, we see a new nose – thinner, longer and more symmetrical with the rest of her facial features. The slight crook on her nose has also vanished. Though she has never confirmed any of these reports, her present nose surely looks better than her old one.