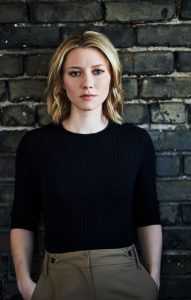 It was in 2005 that actress Valorie Curry got her start in the show business. She did so by playing the role of Jane Kuhne in the television series Veronica Mars. She appeared in a total of 6 episodes. Her next acting work came later in the 2010s. She first made guest appearances in the shows CSI: NY and Psych, as well as acted in two short films. She also appeared in the music video of the song "After Midnight" by Blink 182.
In 2012, she played the role of Charlotte in The Twilight Saga: Breaking Dawn – Part 2, which marked his cinematic debut. Following this, she landed the role of Emma Hill on the TV series Emma Hill, playing a starring role for two seasons. After this, she guest-starred in the show House of Lies. In 2016, she had roles in the movies Blair Witch and American Pastoral. During this period, she also began playing the role of Dot Everest in the Amazon series The Tick, a role she still currently plays.
The actress is conscious of her body and health in general. That's why she eats right and exercises to maintain a healthy weight and feel good inside and out. Ever since working as an actress, she's also recognized the importance of feeling strong every day and sticking to a healthy lifestyle has helped her sustain the physical and mental strength that she needs in order to work as an artist more efficiently. Practicing a clean diet plan, for instance, is also something that comes out naturally for her.
She doesn't force herself to eat whole foods. Though it's taken her a great deal of discipline, she finds it easier now to live a healthy life, simply because she can see and feel the amazing benefits. In an interview, she was noted for saying: "As an actor, it's complicated the relationships we have with our bodies and our image because there are very few jobs in which our physical appearance is a part of our profession. I had always maintained that before just through food and diet."