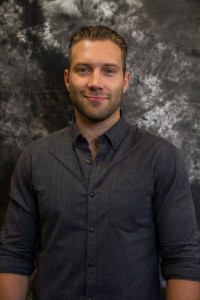 Australian actor Jai Courtney is recently making a notable impression in Hollywood through his remarkable roles in mostly action films. Beginning his acting career in the late 2000s on Australian television, he eventually achieved notice in Hollywood for his performance in Jack Reacher (2012). His penchant for action flicks even made a statement, thanks to his portrayal of John McClane, Jr. in A Good Day to Die Hard. In 2014, he cemented his prominence with remarkable roles in I, Frankenstein and Divergent, the latter of which he played Eric Coulter.
He reprised his role as Eric in the 2015 sequel The Divergent Series: Insurgent. That same year, he played another lead role, this time as Kyle Reese in the Terminator reboot, Terminator Genisys. Unstoppable in his claim to fame, Jai also recently landed the role of George "Digger" Harkness or the "Boomerang" in the upcoming movie Suicide Squad. In addition to the characters he has portrayed on cinema, Jai is also widely known for his part as Varro on the television series Spartacus: Blood and Sand, aired in 2010.
It is not surprising that the 29-year-old actor is taking Hollywood by storm in such a brief period. Since making his debut in 2012 with the Tom Cruise-starred movie Jack Reacher, Jai is subsequently landing awesome roles in major productions. Apparently, this is primarily because of his strong presence on the screen, especially in action-packed films. Of course, to be able to look like an action star, he needs to have a body that is not only lean but also strong. It is visible that he's got one. Just in his late 20s, Jai looks excellent, health and fitness wise.
One secret that the actor has is that he doesn't let his busy schedule get in the way of his work out. How? By inserting his work out routine around his body's fat-burning schedule. He said: "If you get just a bit of exercise in before every meal, you'll really see a difference." So, he manages to do 50 press-ups, sit-ups or prisoner squats, divided into as many sets needed before taking your meal. In addition, the actor has also been doing low-impact cardio, which is an effective method to burn fat. He executes this by trading one weights session a week for 45 minutes on the elliptical trainer, with a focus on working his arms to push out as much lactic acid as possible from resistance training.