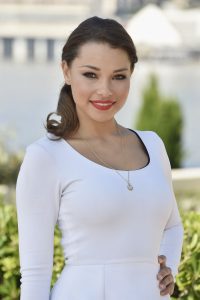 It was in 2006 that actress Jessica Parker Kennedy started her professional career. She debuted on the TV movie Santa Baby as Lucy the Elf. She next had a role in the straight-to-video film Decoys 2: Alien Seduction. She later starred as Natalee on the MTV series Kaya. In 2008, she played a supporting role in the teen film Another Cinderella Story. She next became known for playing Bette Sans Souci/Plastique in three episodes of Smallville. At the same time, she had one-time roles on Exes and Ohs and Fear Itself. Following this, she starred as Beatrice on the MTV series Valemont. She then reprised her role as Lucy the Elf in Santa Baby 2: Christmas Maybe.
In the 2010s, she mostly had guest roles on TV shows, as well as some roles on TV movies. At the same time, she had roles in the films 50/50 and In Time. From 2011-2012, she played Melissa Glaser on The CW's series The Secret Circle. After this, she played Megan Rose on 90210. From 2014-2017, she gained further recognition for playing Max on the Starz series Black Sails. She next starred in the movies The Perfect Guy and Gemini. As of 2018, she plays the role of Nora West-Allen / XS on the popular superhero show The Flash. She also recently starred in the films CAM and Deep Murder.
Apart from following a clean diet plan, the actress stays in shape by living an active lifestyle. She hits the gym to work out whenever she has the time. During the times when she has a crazy schedule, she resorts to short exercises she can perform wherever she is. Aside from her workout routine, she also engages in outdoor activities and sports. This is her way of mixing things up so exercising can be more fun for her. Plus, her work as an actress also gives her a lot of physical activities that already count as exercise.