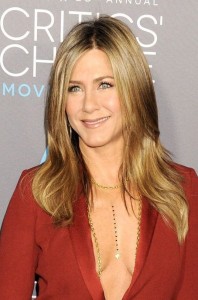 A-list star Jennifer Aniston has come a long way from appearing in B-movies. Her breakthrough as Rachel Green in Friends certainly made the difference in how her career has since become. Her character on the show became so popular that it became recognized as one of the 100 greatest female characters on television in the US. Her prominence on the small screen led her to star in several successful comedy and romantic comedy films in the 2000s, such as in Bruce Almighty, The Break-Up, and Marley & Me.
She continued her successful plight in the 2010s with the box office successes Just Go with It, Horrible Bosses, and We're the Millers. Jennifer has also proved her talent as an actress with her performance in The Good Girl (2002), which earned her an Independent Spirit Award nomination for Best Female Lead. Her performance in the 2014 drama film Cake also earned her a Golden Globe nomination for Best Actress.
If there's another thing that makes Jennifer so amazing, it's her looking fabulous despite being in her late 40s. She has a remarkable figure that she manages to play a stripper and do a stripping scene in the movie We're the Millers. To maintain her slender body, Jennifer takes her workout routine and diet plan seriously. To elaborate on the latter, she usually has smoothies and three cups of frozen watermelon in the morning. For lunch, she's fond of soup garnished with dandelion greens, arugula and spinach.
Her last meal of the day consists of either seaweed salad or chopped parsley, tomato and onion salad mixed with lemon juice, garlic, clove, olive oil and sea salt. To provide her body some proteins, Jennifer makes sure she consumes sufficient fish, that is an omega-3-rich fish once or twice a week to help control her weight. This also enhances her hair and skin.