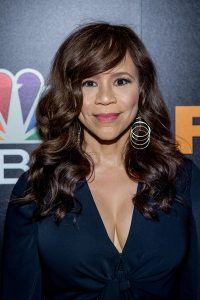 Actress Rosie Perez has been in the show business since the late 1980s. Her first ever job was in the 1989 feature film Do the Right Thing. She immediately landed follow-up roles in the 1990s, both on TV and movies. For the latter, she had roles in Night on Earth, White Men Can't Jump, and Untamed Heart. Her portrayal of Carla Rodrigo in the film Fearless then earned her an Academy Award nomination for Best Supporting Actress as well as a Golden Globe nomination.
She went on to secure roles in the films It Could Happen to You, Somebody to Love, and A Brother's Kiss. In 1997, she played the title role in movie Perdita Durango. With the 1999 film The 24 Hour Woman, she ventured into producing while starring in it. She continued her prolific career in the 2000s. She had notable performances in the films King of the Jungle, Human Nature, and Riding in Cars with Boys.
In 2008, her role in the movie The Take gained her an Independent Spirit Award nomination for Best Supporting Female. Recently in the 2010s, she had supporting/starring roles in the movies The Other Guys, Pete Smalls Is Dead, Won't Back Down, The Counselor, Gods Behaving Badly, and Fugly! Her latest movie role was in 2017's Active Adults. On TV, she appeared on the TV program The View as a co-host.
Exercising and eating well are the actress' secrets to staying youthful and slender in her 50s. With her age, it comes easier for her to follow a clean diet plan. She no longer has wild cravings for something extremely unhealthy — not like when she was younger. Now, she's all about putting all kinds of nutritious foods into her body. In an interview, she's also revealed that she's allergic to dairy products. Her diet is mostly plant-based and her protein intake comes from lean meat and lots of fish.