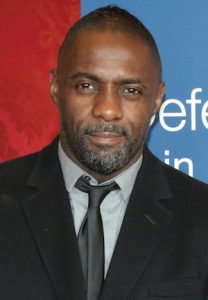 Idris Elba debuted in 1994, initally appearing in the television shows The Bill, Absolutely Fabulous, and Bramwell, among others. He then had recurring roles in The Governor and Insiders, and Family Affairs. He later starred as Matt Gregory in the British series Dangerfield. Later in 1999, he had his first movie role in Belle maman. In the 2000s, Elba landed roles in such films as Buffalo Soldiers, The Reaping, 28 Weeks Later, American Gangster, Prom Night, RocknRolla, The Unborn, and Obsessed.
During this period, he also became widely known for starring as Russell "Stringer" Bell in the HBO series The Wire. He also played recurring character Charles Miner in The Office. In the 2010s, he became best known for playing DCI John Luther in the BBC One series Luther. During this period, his film career in Hollywood also became extensive. He played Heimdall in the Thor films, as well as in Avengers: Age of Ultron and Avengers: Infinity War.
He portrayed Nelson Mandela in the film Mandela: Long Walk to Freedom. Other films include Prometheus, Pacific Rim, No Good Deed, Bastille Day, Star Trek Beyond, The Dark Tower, and The Mountain Between Us. He even had voice roles in the animated films Zootopia, The Jungle Book, and Finding Dory. He recently starred in the movies Fast & Furious Presents: Hobbs & Shaw and Cats. From 2018 to 2020, he starred as Walter Easmon in the comedy-drama In the Long Run.
Idris Elba sticks to the basics when it comes to his workout routine. His go-to workout? Shadowboxing. "Shadowboxing is one of the best workouts you can do. You don't need any equipment, and it works every muscle," said the actor. He's also into kickboxing. For him, physical training is not all about having a toned body, it's having a fighter's strength, speed, and agility. "Kickboxing is rugged—it's all core strength. But when you're fight-ready, you feel like you can last forever," he said.