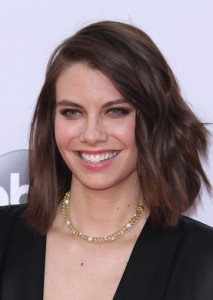 Television star Lauren Cohan is now a household name, thanks to her memorable role as Maggie in The Walking Dead, which has since become one of the most famous shows on TV. She actually began acting on film with a role in Casanova (2005). It was, however, on the small screen that she found her place, first becoming known as Bela in Supernatural (2007-2008). She went on to play more remarkable characters in highly prominent shows like Chuck and The Vampire Diaries.
Though everyone knows that it was in The Walking Dead that Lauren got significant attention. Starting as a recurring role in Season 2, she has since become one of the show's main character from Season 3 up to present (Season 6). Despite being regularly committed to the series, the actress has also appeared in other shows. Her most recent movie was in Reach Me (2014).
Just like her The Walking Dead co-stars, Lauren is now enjoying mainstream fame, gaining hundreds, or even thousands of fans worldwide. Standing at about 5'8, Lauren is also noticeable for her tall yet slender figure, which is why you can also find her on lists of sexiest women on magazines. With her being tall, she has the advantage when it comes to looking sexy. But Lauren also works hard in order to attain a fit and a healthy body.
Boxing and dancing is two of her main workout routines. Aside from these activities, she's also careful when it comes to choosing the food she eats. Lauren opts foods that are gluten-free and she also makes sure she eats plenty of fruits and vegetables to get the energy her body needs. The actress is also not a fan of junk foods. Why? Because junk foods make her tired, and with the amazing show she's in right now, she can't afford to be tired unnecessarily.